Have you started using Instagram yet? If not, you might want to consider it. It's a great way to connect with the global community and raise awareness for your cause.
What is Instagram? It's a mobile application available on all smartphones that allows you to quickly transform your photographs into works of art. Just take a picture, choose a filter to give the image a new look and feel, then post it on Instagram's own website, or other social media websites like Facebook, Twitter, Flikr, or Tumblr.
The pictures that Instagram creates are pretty cool, and that's probably why the application has taken off like it has. The benefit for non-profits, of course, is that these "cool" pictures can be used to build awareness for your cause. You can share what's going on behind the scenes or on the grounds of your organization's operations. Here are a few examples of non-profits doing just that:
charity: water on Instagram
San Fransisco Museum of Modern Art (MOMA) on Instagram
How you use the pictures is up to you, but creativity pays! One organization, Robin Hood NYC, used Instagram to live stream fan photos from a benefit concert they held in Central Park. Fans could snap photos, tag them, and then see them projected on the huge screen in front of 60,000 people. The effort was very successful, building a great deal of awareness for the organization and their mission.
Ready to get started? Here are five quick tips that will get your organization going with Instagram:
Choose a person at your organization who will be your official Instagram photographer. Maybe you have an amateur photographer on your staff, or even someone who likes taking pictures on their phone. They can create and maintain your Instagram profile. You can download the app for any smartphone here.
After you create your profile, start following and interacting with other users on Instagram. Look for people who might be interested in your organization, and be sure to keep an eye out for other non-profits as well!
Post great pictures from the field, events, or of the people you serve to hook the interest of your followers. There are lots creative ways to use Instagram to build awareness, just use your imagination! Read this story about a single individual who set out to put a face to homelessness using Instagram.
Tag your photos with keywords that will attract the right attention. Like with Twitter and blog posts, Instagram allows you to tag posts with keywords to help people find what's relevant to them. For example, you may want to use the tag #nonprofit, #socialgood, or #activism. To find out more about tagging for Instagram, check out this post by Mashable.
Link your Instagram profile to your website. You can do this through your Instagram profile. Note though that because Instagram is an application for mobile devices, the more mobile-friendly your website is, the better! Read Going Mobile: A How-to Guide for Nonprofits for help with this.
Looking for more resources to make the most of Instagram? Find lots of cool tips and tricks on the Instagram blog.
Download Your Free Guide on Choosing CRM Software for Your Nonprofit!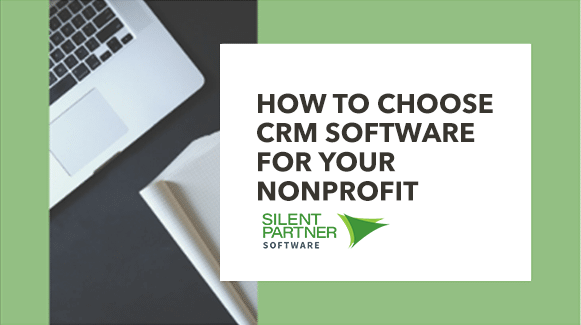 1,2