Our Implementation Service, which includes data migration, customization and training, is key to your success with Sumac CRM!
Your data is one of the most valuable assets your organization has. It's your people: your supporters, advocates, clients, partners. It's all of your donations, your history of service delivery, your programs, and all of your connections. 
When you work with the Silent Partner Implementation team, we'll make sure your data is safely migrated into your new database, your database is configured for your exact needs, and your staff are trained, so you are set up for success right from the start.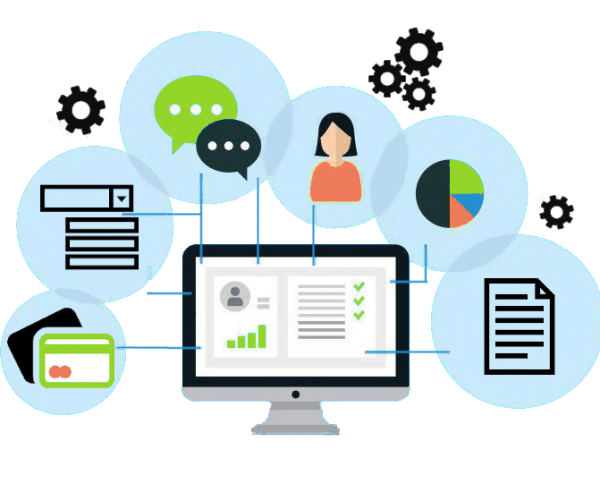 Is Implementation Right for My Nonprofit
If you need help migrating your historical data, customizing Sumac for your needs, or training your staff as they come onboard, our Implementation team is here to help you each step of the way!
Our most successful clients often take advantage of our Implementation services. Here's why these services might be right for you too:
Your data is complex, and our team can make it simple. Whether you're coming from multiple spreadsheets, email lists, another database, or all of the above, our specialists organize your data and make sure it's stored in the most optimal place in Sumac.
You want your database to feel like it's yours! We can customize Sumac for you, and tailor it to your unique programs.
You don't have the time. Implementing Sumac on your own can take two to three times longer than our Implementation Specialists to get the database up and running.
You need guidance. From the time we start your implementation, to the time your database is set up, our specialists guide you on where your data lives, and how to use Sumac most effectively to reach your goals.
If you would prefer to implement Sumac on your own, our self-serve Support Portal offers a range of comprehensive how-to guides. But if you want to strategize your implementation with an expert, we're here to help!
How does Implementation work?
If you have historic data, you send it to us, and we help map out how your data fits best into your Sumac CRM.
Our team is experienced in migrating data from:
After we migrate any historical data, we customize the database, and set up any online donation forms you've purchased. Sumac's basic implementation comes ready to use out-of-the-box, but each level of Implementation includes some customization. You may want to tailor your database more for your needs, so we can change data entry fields (drop-down menus, tabs, checkboxes, etc.) so things work best for you.
Each level of our Implementation Services includes training to your team so that you are well prepared as you come onboard.
And of course, as you are getting to know Sumac, you'll have regular access to your Implementation Specialist for post-implementation support!
Implementations for New Projects
Our Implementation Specialists can continue to support you with new initiatives and projects long after your initial set up. If you are an existing client interested in working with our team to implement new strategies for your database,
contact our Customer Success team
to learn how we can help! Want to learn more about our Implementation services? Let us know! Complete the form below to connect with our team:
I was very impressed with Sumac's turn-around time on our data conversion. Within a week we had a decade's worth of spreadsheets at our fingertips…
Download Your Free Guide on Choosing CRM Software for Your Nonprofit!