Finding new ways to generate revenue has always been a challenge for non-profits but today more are turning to a very old, but effective concept – charity shops.
Most people have heard of consignment stores where people sell second hand items on behalf of the original owner, who then receives a percentage of the selling price. Charity shops were born from this type of retail experience.
Charity shops are basically retail outlets that make money on behalf of non-profits by selling goods. Usually the goods that are up for sale, are donated by the original owners. The idea is one that has taken a hold in Europe and is now being considered by more non-profits in North America. In England charity shops raise over 100 million pounds annually.
Below is a picture of Hospices of Hope Charity shop located at 40 Warwick Way in London England. The shop sells previously owned clothing and then gives the proceeds to European hospices. It is actually just one of 16 Hospices of Hope shops throughout London, Kent, Surrey, and Scotland. Some of the shops sell items other than clothing and since the stores have developed brand recognition, they have been able to make a large contribution to hospices.
Cancer research UK is another English Charity shop. Pictured below, the retail outlet is dedicated to raising awareness about various forms of the disease, as well as funds for research. Cancer Research UK encourages people to donate products by reminding them that throwing items away is wasteful and potentially harmful to the environment.
In the United States, New York's Housing Works Thrift Shops have become known as the retailer that supports the homeless and those suffering from HIV/AIDS. Housing Works has a bookstore and a number of thrift stores throughout Manhattan and Brooklyn. Here's a picture of the bookstore:
Charity shops do have to pay for rent on the store and for utilities, such as electricity, but in many cases the only paid employee is the shop manager. The rest of the staff is volunteers. In some cases even the management are volunteers.
Since there is a public benefit, there can be tax breaks for charity shops. Some charities also sell online, thus eliminating the need for the expense of a storefront operation.
With the cost of living rising, people are constantly looking for ways to save, this means the demand for thrift shops is expected to grow. What better way to serve the demand than creating charity thrift shops?
Download Your Free Guide on Choosing CRM Software for Your Nonprofit!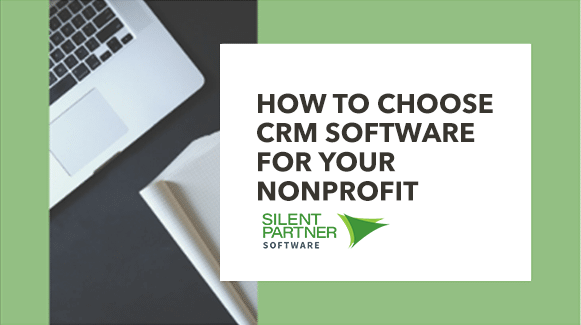 1,2