When it comes to mailing your donors, they know about your charity or organization and support you. But how do you get them to donate more and be more loyal?
Here again are two techniques to consider:
1. Show donors what the situation would be like without their donation
In an article entitled Build Loyalty like George Bailey, author Roger Dooley uses the movie It's a Wonderful Life to show how businessman George Bailey shifts from despair to intense motivation when an angel intervenes to show him how much worse off his town would have been without him.


Most of us don't have a guardian angel named Clarence to show us alternative histories, but it turns out that imagining a "what if" works for nonprofits, because bad news raises more funds than good news. This is evident from the incredibly generous responses to disasters from hurricanes, tsunamis, and train wrecks. Bad news stirs deeper emotional feelings, which results in greater sympathy, more funds and increased loyalty.
Donors feel a stronger connection to a charity when they can clearly "see" what the world would be like without their gift. Neuromarketers call this "counterfactual reflection" – visualizing a "what if" scenario. If you can help them do this, they will be more inclined to give and to give generously.
Splash does a good job at this, but showing pictures like this on their website that make it easy to imagine what thee children will have to drink if you don't give.

2. Tell stories to engage potential donors
Storytelling has always been the most powerful way to capture your readers. Children love stories and so do we. We want to know exactly what happened and then what happened next. How did it all end?
One of the most famous direct mail appeals, written by Tom Gaffney, generated thousands of dollars in donations for Covenant House. It's a long 4-page letter that tells the true story of a girl who came to Covenant House with an aluminum paint can.
It's a remarkable piece of storytelling that holds you spellbound because you want to know what's in the can—which is only revealed in the end. Great storytelling is full of dialogue, just like a novel. Here is the first page.


In our clinically and technologically driven world, we place too much emphasis on logic and reason. We believe that what sets us apart from other species is our ability to work our way through problems intellectually, and logic helps us do that. Yet ironically that's not what comes into play when we make many of our most important decisions. Emotions, not reason, control tell us what to do.
Download Your Free Guide on Choosing CRM Software for Your Nonprofit!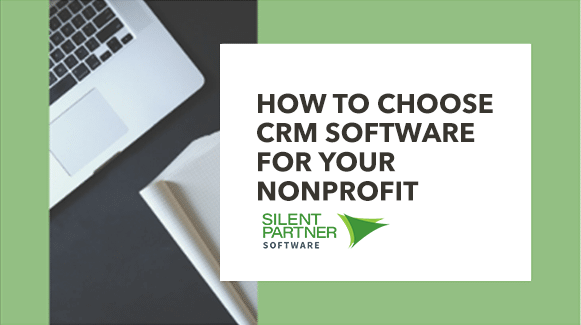 4,1,2