Gone are the days when non-profits planned expensive galas and had to spend a significant amount of their budget on direct mail, big marketing campaigns, and other promotional efforts. Today there is social media to drive awareness and cultivate relationships. However, not all non-profits find the social media game that simple. For many the idea of navigating the social network can be overwhelming. There is often the fear of the unknown.
Gage Sullivan is a Canadian marketing consultant. He says many non-profits are worried that they won't have time for social media. There are also those who take the time but are disappointed when they don't see immediate results.
"It does take time to get started, but once you get in a groove, you will be amazed at how quick and easy SM is and how much it works for you, instead of you working for it," Sullivan insists.
Those who specialize in digital marketing encourage non-profit organizations to start by supplementing existing marketing efforts already in place to reach an entirely different audience.
"Think about this – less than 40 percent of people trust ads, but over 90 percent do trust their friends and acquaintance's recommendations. Social media facilitates recommendations. Organizations should take that to heart," Sullivan says.
Social Media experts believe it is "never too late" to give your social media outreach a boost. Here are some tips on how non-profits can improve their SM efforts.
#1. Get organized
Instead of spreading your efforts across multiple platforms and hoping to hit your audience, figure out exactly who your audience is and what social media platforms they are likely to use. For example, if your audience is young, take a look at Instagram, Pinterest, or Snapchat. These are popular avenues right now among young audiences.
#2. Develop a strategy
Many organizations find it difficult to decide what to share. Take time to see what posts performed well and don't be afraid to ask your audience what they want from you, even a survey via e-mail can be helpful. Develop ideas you can cycle through such as how-to articles, client stories, or volunteer profiles.
#3. Utilize video
YouTube has a non-profit program that allows for increased exposure. When accepted into the program, your non-profit can receive special benefits, such as premium branding, a Google Checkout "Donate" button, and a Call-to-action overlay on your videos.
#4. Use a CRM tool
Customer relationship management (CRM) is a back-end process for managing customer relationships. The tool keeps your contacts across all social networks in one easy-to-manage platform. Fees for the tool can be very reasonable and some providers offer non-profits discounts of up to 50 percent.
#5. Engage
Too many organizations treat social media like a broadcast outlet, but it is a place where you should be responding to questions, engaging in conversations, and responding to posts tagging your organization.
#6. Make content easy to share
The best example of this is the #IceBucketChallenge. We all know how that went viral. The idea is to create an action that people will really want to share.
#7. Get to know influencers
Influencers have the power to encourage your audience. If you can motivate or capture the attention of an influencer, just think of all of their followers you will be reaching. Keep in mind that influencers are not just celebrities. An influencer is someone who carries weight in a certain subject.
While it may seem like a given, Gage Sullivan says you would be surprised at how many organizations don't keep a social media content calendar to help plan and schedule social media posts in advance. A calendar is one of the first steps he mentions to those getting ready to enter the social media world. This simple tool can help you stay on top of media campaigns and the gathering of material for future postings. It's important to keep your organization in front of your audience on a regular basis while you work behind the scenes.
Download Your Free Guide on Choosing CRM Software for Your Nonprofit!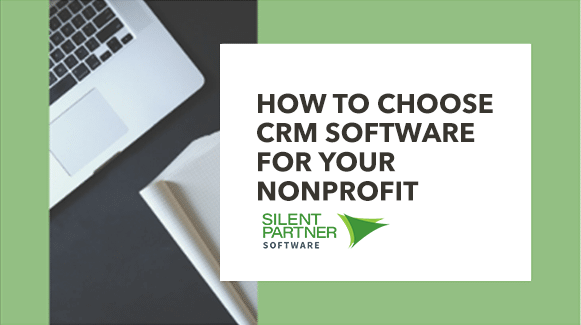 1,2