Did you know that friends asking friends to donate results in something like 10 times higher response rates and 52% higher donations than a cold call and email? It's true and it's the reason why social fundraising (or peer-to-peer fundraising) has taken off.
The benefits are huge. First, by getting your network to fundraise on your behalf, you expand your reach exponentially. Think about it: if you have 5,000 contacts, those 5,000 contacts know hundreds of thousands of people! Second, this exponentially larger network is more likely to give and give more because they were asked by friends. You can do the math. Peer-to-peer fundraising equals big bucks for charity! Here's a comparison of 5 peer-to-peer fundraising applications designed specifically for nonprofits, to help you decide which one is best for you:
#1 Fundful P2P
Fundful P2P makes it easy to create a completely branded peer-to-peer fundraising campaign. It supports individual and team pages, has great social media sharing features, and sends receipts automatically. It also seems to be the most affordable of the branded solutions, and gives donors the option to cover the processing fees.
Price: 7.05% + $0.30
Website: fundfulp2p.com

#2 Classy
Classy is pretty sophisticated when it comes to peer-to-peer fundraising. It gives you a landing page, and lots of customizations. Receipts are sent to donors automatically, and you can run standard reports.
Price: Not available
Website: classy.org

#3 Fundly
With Fundly, you can create a peer-to-peer fundraising campaign in just a few minutes. Fundly also provides guides to help you share your campaign with your networks.
Price: 7.8% + $0.30
Website: fundly.com

#4 FirstGiving
FirstGiving is an older fundraising platform that was founded in 2003. You can use their software to help your supporters become advocates for your charity project or cause and reach out to their own social network.
Price: $500/year + 5%
Website: firstgiving.com

#5 CauseVox
CaueseVox gives you a high degree of customization. You can embed multiple types of content, use widgets and APIs to embed content into other sites, host your page on your own domain, and even edit the HTML and CSS of your page directly.
Price: $55/month + 7.4% + $0.30
Website: CauseVox.com

Download Your Free Guide on Choosing CRM Software for Your Nonprofit!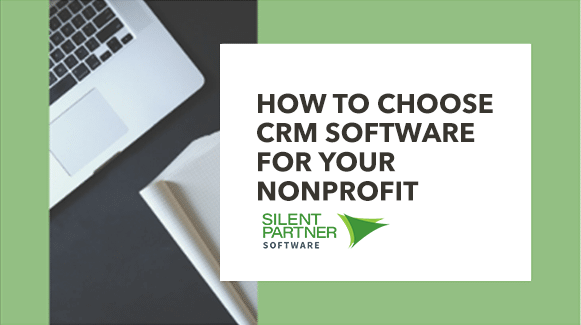 1,2,3,4,5
1,2,3,4,5