Here's a rundown of some of the best research reports available to your nonprofit:
1. The 2018 Burk Donor Survey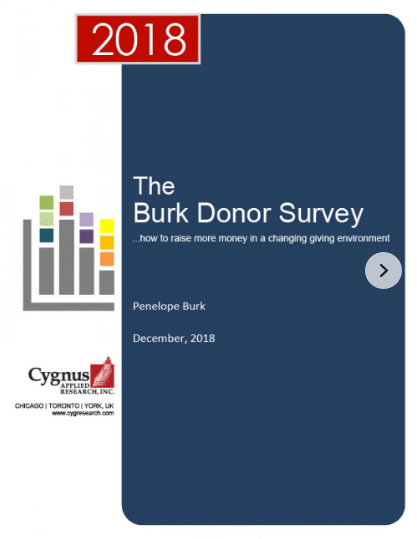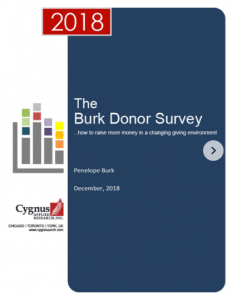 Backed by evidence from more than 12,000 donors, The 2018 Burk Donor Survey Report is a practical and inspiring guide to raising even more money in a changing giving environment. One of the key findings: 36% of donors said they could have given more and an astounding 53% of young donors said they left money on the table.
2. Global Trends in Giving Report
Published by the Public Interest Registry and Nonprofit Tech for Good, this report looks at how people across the world like to give to their favourite causes and how they engage with nonprofits. The 2018 Global Trends in Giving Report states that worldwide health and wellness causes received the most support, followed by animals and wildlife. It also states that 54 percent of donors prefer to give online with a credit card or debit card and just 20 percent of donors only give if they receive a gift. It then breaks down why gifts don't entice support. It even looks at how many people globally include giving directions in their last will and testament.
3. Global Landscape of Philanthropy Report
This report, published by the Worldwide Initiatives for Grantmaker Support, was designed to address diversity in philanthropy and zeros in on the trends and challenges facing organizations focused on a cause. It also looks at the role of technology, as well as philanthropy practices and concepts.
4. World Giving Index
Produced by the Charities Aid Foundation, the 2018 World Giving Index paints a view of which countries appear to have the most giving population, showing that giving in developed countries has increased. The research is based on information collected over a 5-year period (2013-2017), and looks specifically at three areas of giving: donations, volunteering, and helping a stranger.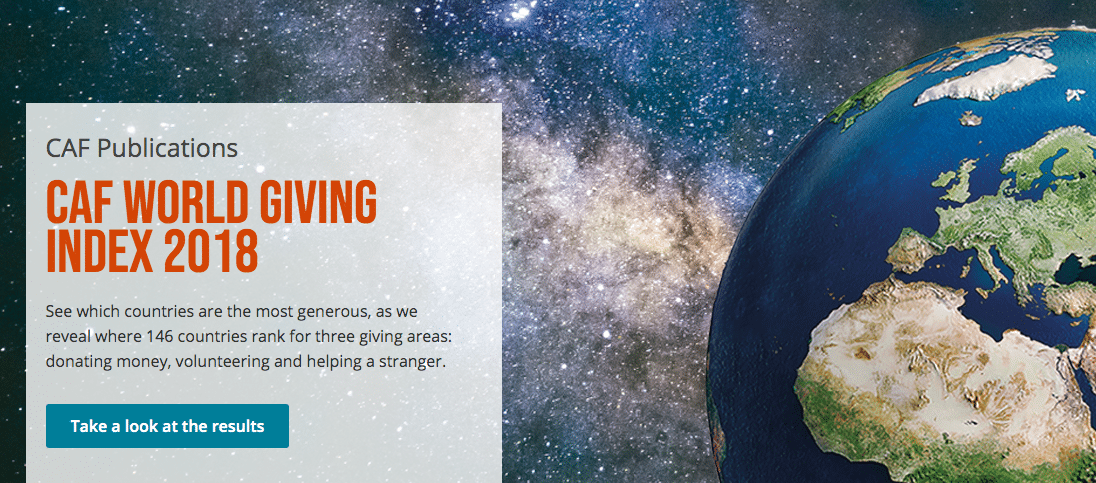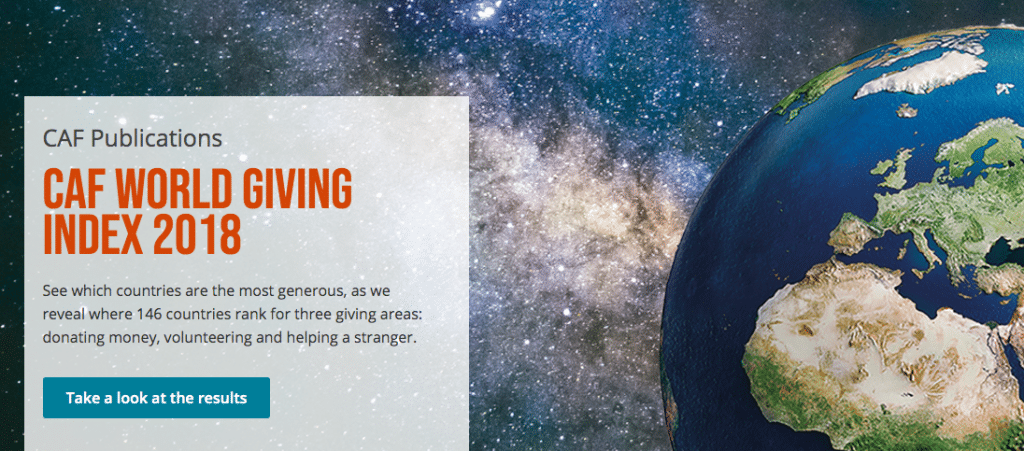 5. 2019 Nonprofit Communications Trends Report
This marketing guide addresses questions such as: how nonprofit communicators feel about achieving specific goals, what communications strategies are used the most, what software communicators use, and how communications is valued within organizations.
6. Social Media Use 2018
Published by the Pew Research Centre, this report looks at what social media platforms are most dominant in various age groups and what new platforms are emerging.
7. Charity Digital Spectrum
Created for nonprofits and charities in the United Kingdom, the Charity Digital Spectrum examines the use of digital technology, including digital engagement and fundraising. While it is published by a UK based social enterprise, some of the information crosses borders and could be helpful to nonprofits around the globe.
Download Your Free Guide on Choosing CRM Software for Your Nonprofit!