Why Don't You Have a Monthly Giving Program Yet?!
Experts have been telling you for decades to start a monthly giving program. In this short, funny video, they come clean about how they feel when you ignore their advice, and tell you one more time why you must start a monthly giving program today!
P.S. Scroll down for a tool that makes running a monthly giving program so easy, you have no excuse!
Ok, so it's clear you must start a monthly giving program, but you're probably wondering how to get started, and manage it. Well, Sumac makes it really easy! We've thought of everything, so you can stop making excuses and start raising more money for your cause: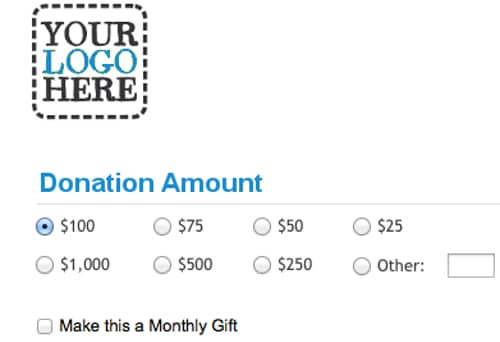 Report on Monthly Giving Success
With Sumac, we give you a donation page to put on your website with an option to sign up for monthly giving. We will help you customize it to match the look and feel of your website, and connect it to your database. That way, when someone signs up, all the information entered online is automatically captured in your database without you doing a thing. Sumac even captures donor preferences such as how much and how frequently they want to give. (Requires Website Set-up Service)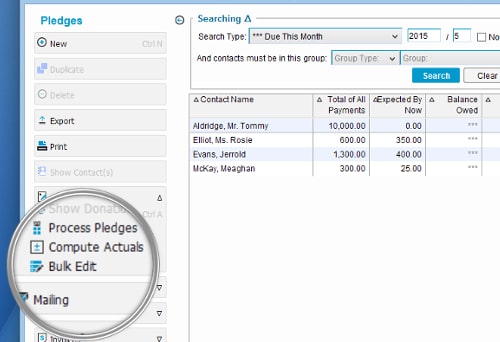 Process Monthly Giving Payments in Bulk
Sumac integrates directly with several payment processors, so you can process all your monthly giving payments in just a few clicks! No more processing monthly donations one by one, a few clicks and you're done!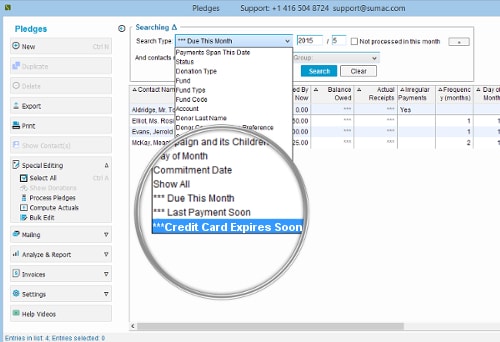 Flag Credit Cards That Are About to Expire
Simple searching features make it easy for you to find credit cards that are about to expire so you can contact the donor and get a new one. Expired credit cards are the main reason monthly donors drop off, so Sumac makes it easy to stay on top of it and keep donors giving to your organization!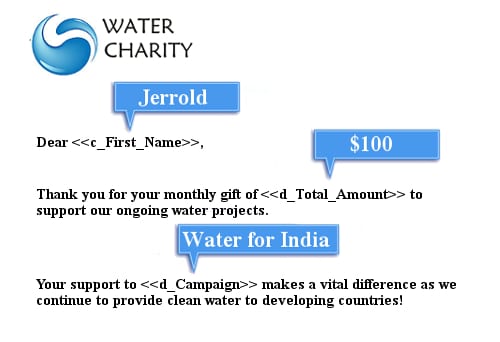 Send Notices to Donors with Built-in Email Marketing Tools
With Sumac, you can send thousands of personalized emails right from your database! So if you need to ask donors to update credit card information, or simply say thanks for signing up, you can in just a few clicks. Coded text tells Sumac what information to insert when it sends the email to each recipient.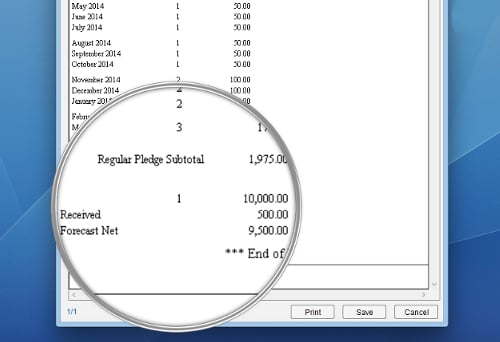 Report on Monthly Giving Success
Small monthly donations add up quickly! With Sumac, you can quickly generate a report to show how much revenue you have generated from monthly gifts. These reports can be used to help your board and fundraising team understand why monthly giving is a good long-term strategy for fundraising success.
We upgraded to Sumac from eTapestry, and we are amazed at how fast and efficient it is…
Executive Director, Skyworks Charitable Foundation
Get in touch and we'll help you get started with Sumac monthly giving!