Do More Good.
Manage your entire nonprofit with a single CRM!
Make running your nonprofit effortless
Sumac nonprofit CRM gives you the tools to run your entire
nonprofit in a single solution!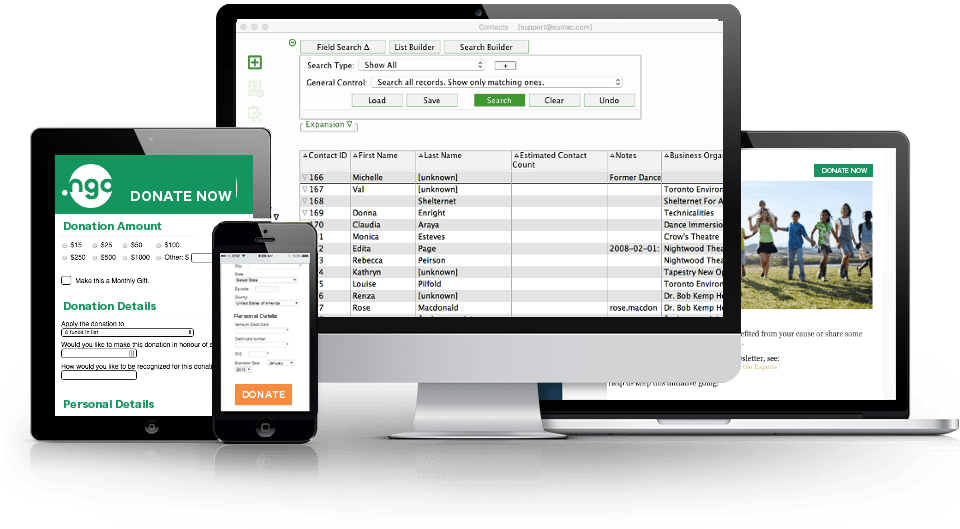 Simplify contact management, email marketing, online donations,
accounting, and program management
Manage your fundraising and programs in one nonprofit CRM software.
NO MATTER HOW UNIQUE YOUR NONPROFIT'S DATABASE NEEDS, WE HAVE A SOFTWARE SOLUTION FOR YOU!
WHAT OUR CLIENTS RAVE ABOUT
See what our clients are saying about Sumac nonprofit CRM.
Get a glimpse at some of the nonprofits using and loving Sumac CRM software.