Process Year-end Receipts in Just a Few Clicks
With Sumac, your year end tax receipts are done in just 4 easy steps: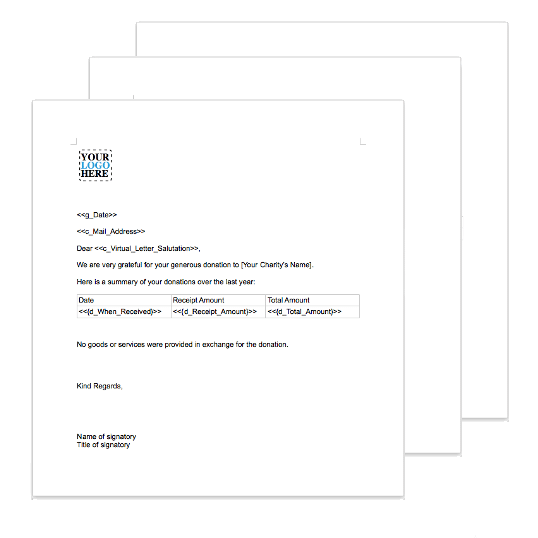 Choose a template to use for your receipts. Sumac has lots to choose from, or you can use your own! Sumac receipt templates include mail merge codes that automatically personalize each receipt with name, address, and donation amounts, eliminating all the manual work in creating year end donation receipts!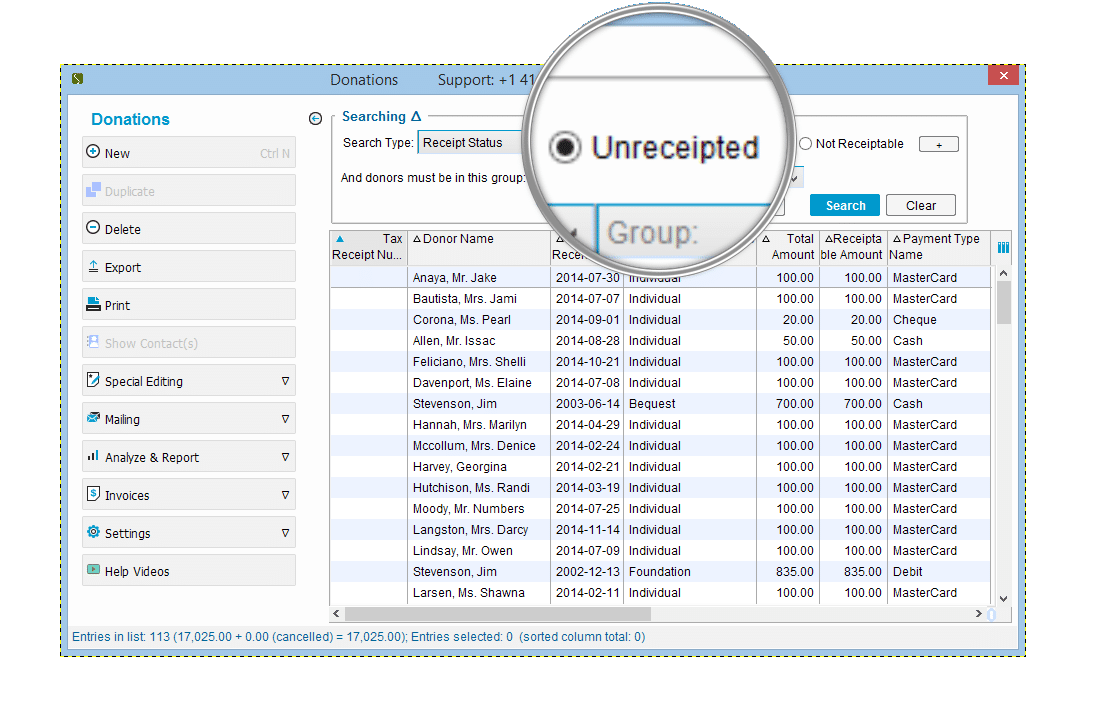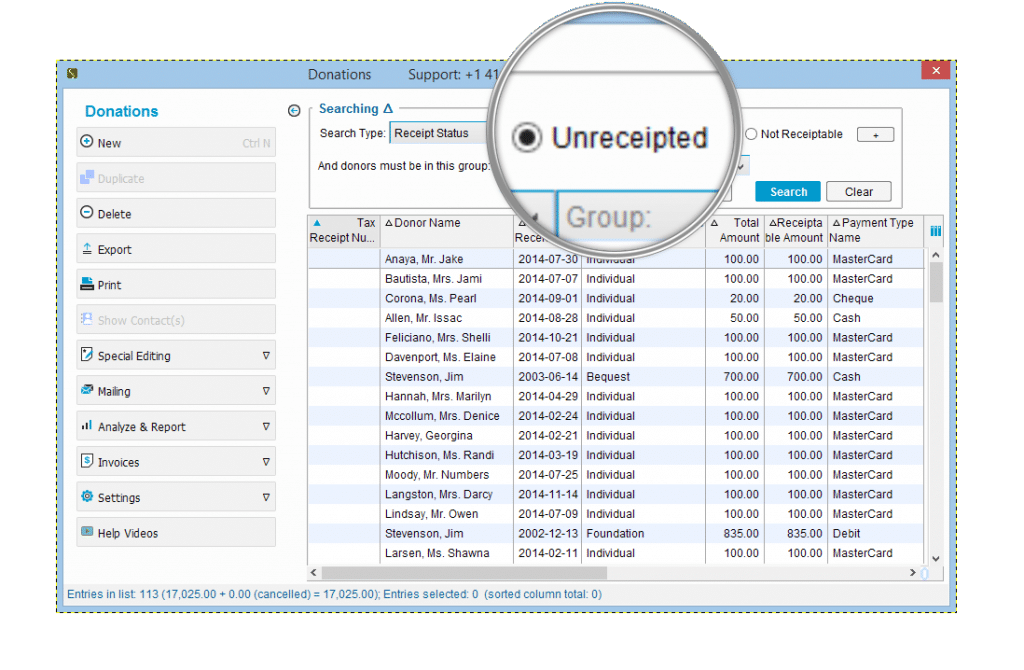 Step 2: Search for Unreceipted Donations
Do a quick search to find all unreceipted donations in your database.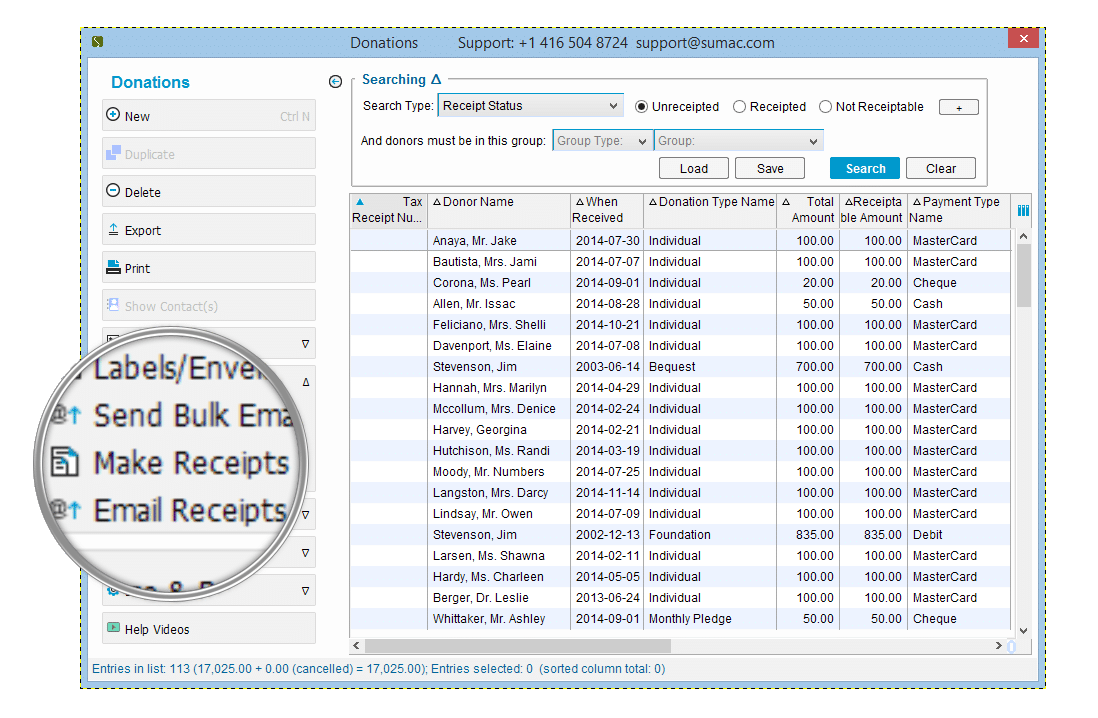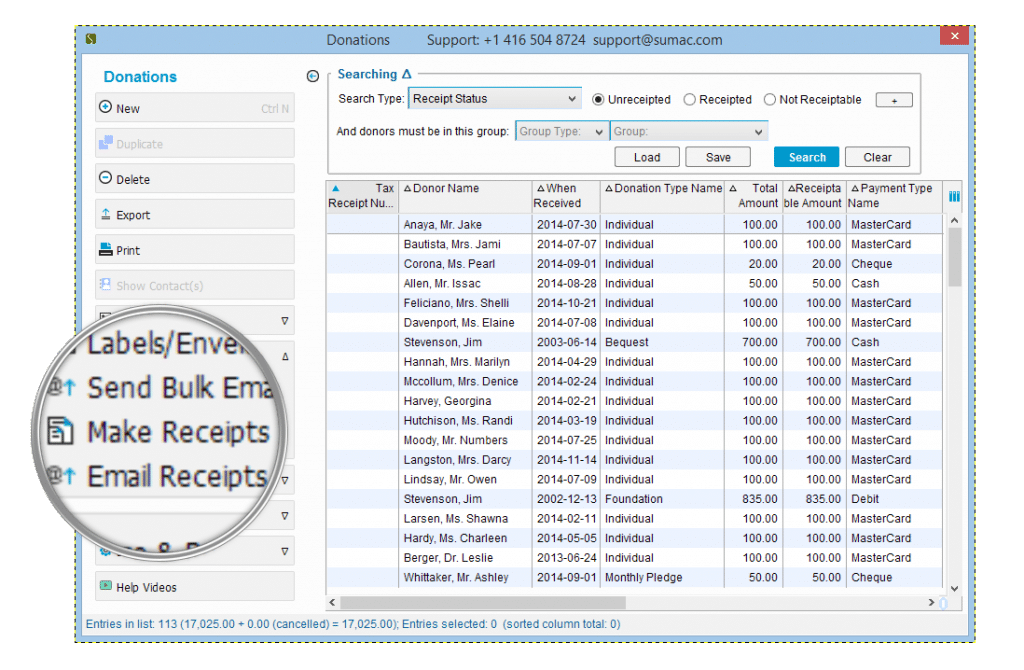 When you click Make Receipts, Sumac will automatically create a year end donation receipt for every person in your database that needs one, using the template you select.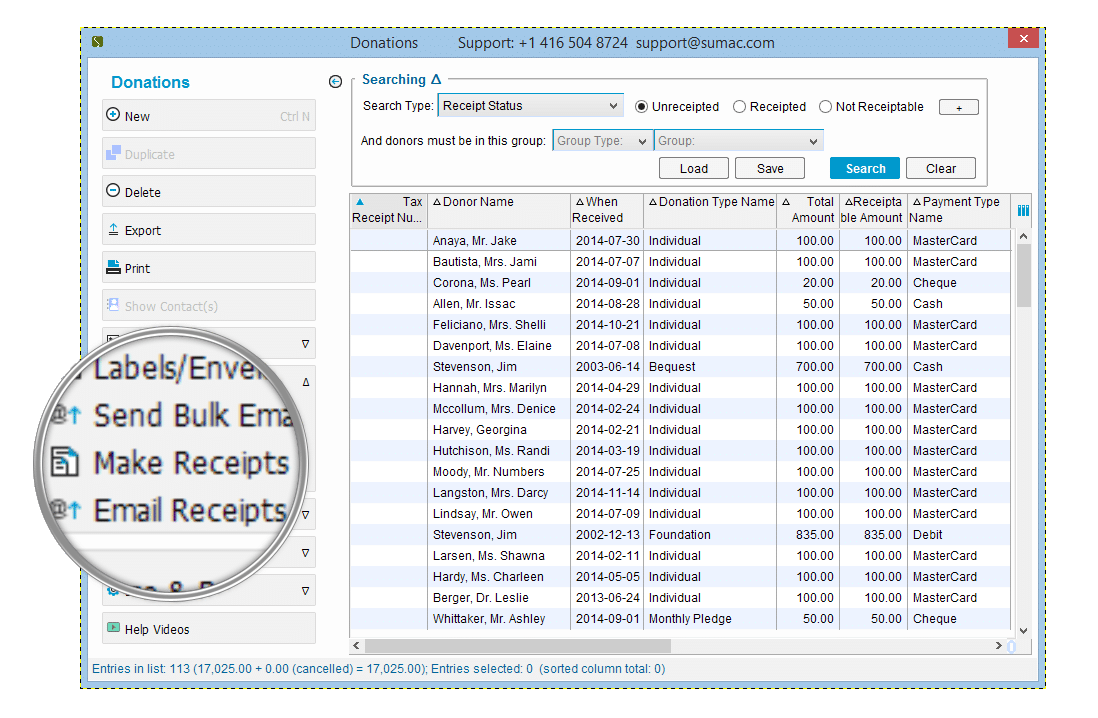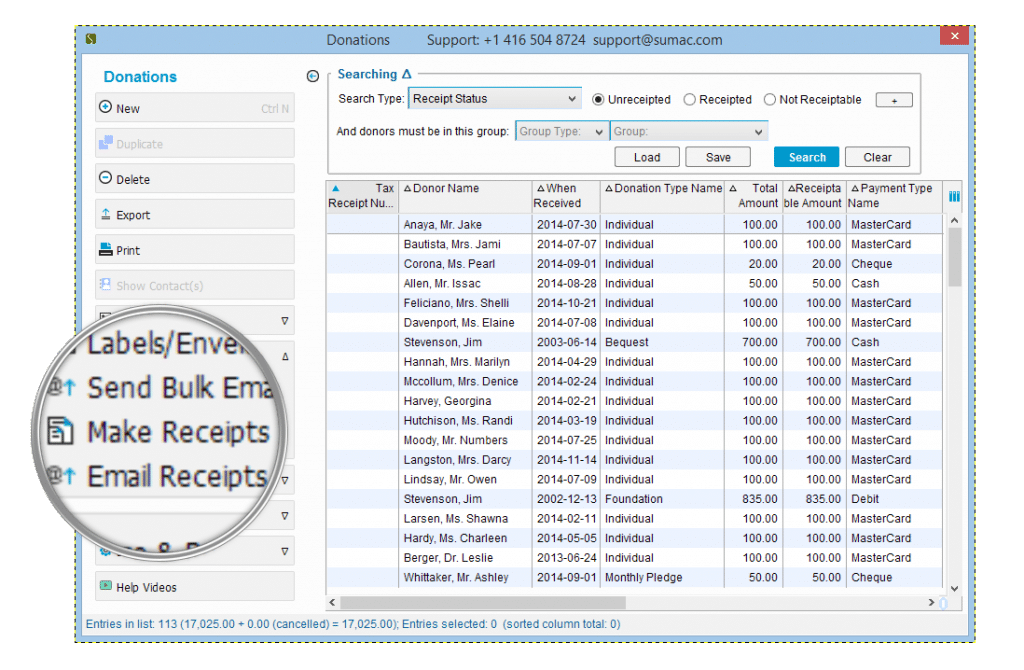 Click Email Receipts to send your year end donation receipts using Sumac's built-in email, or you can print them up to mail out with accompanying labels.
That's it! In a few clicks, you're all done!
With Sumac, we got the perfect solution – excellent customer service and an easy-to-use product at an affordable price…
Communications Manager, Transforming Faces