Sumac Insights is a powerful analytics tool that lets you create customizable dashboards, and striking, interactive visualizations of your data in seconds.
ACTIONABLE INSIGHTS THAT HELP YOU MAKE SMARTER DECISIONS.
Get Informed at a Glance With Powerful, Real-time Dashboards
See and understand your data at a glance with dashboards that show real-time analytics from your Sumac database. Users can create their own personalized dashboards, allowing different roles in the organization to view the metrics they need.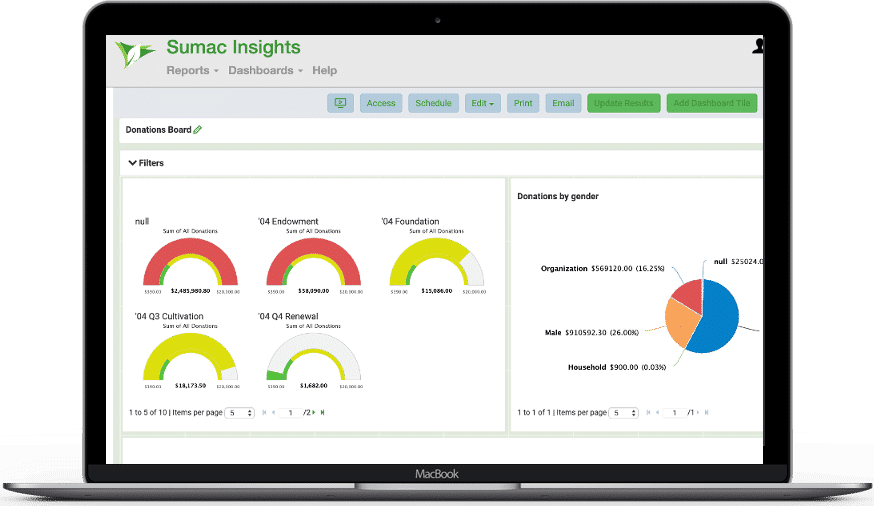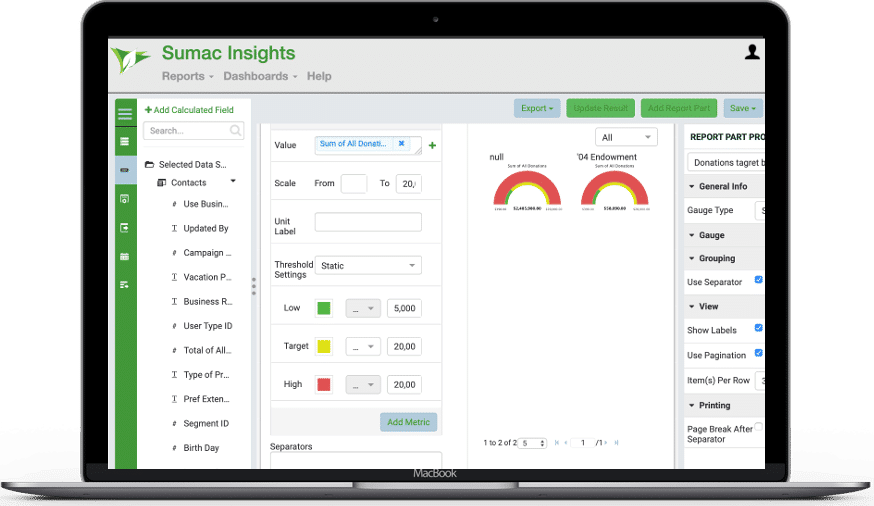 Track The Metrics You Want to See
Sumac Insights has dozens of built-in reports that track key metrics. It also includes powerful functionality that allows you to create and save your own custom reports, with endless options for combining and displaying data.
Need help setting up custom reports for your organization? Contact us.
Discover, Explore, and Take Action with Interactive Reports
Find out what's behind your numbers with interactive, drill-down reports. Hover over dashboards and reports to see a breakdown of data, or click to drill down even further in real-time to get informed and let your data guide your decision-making.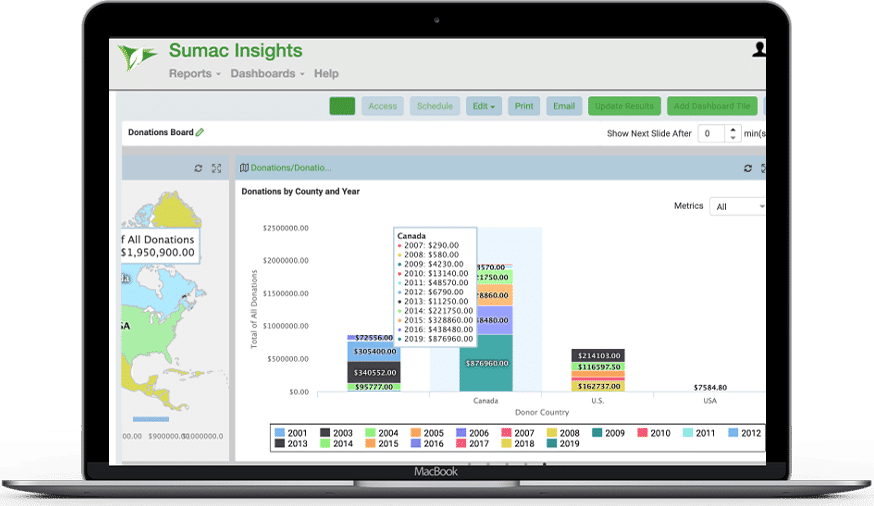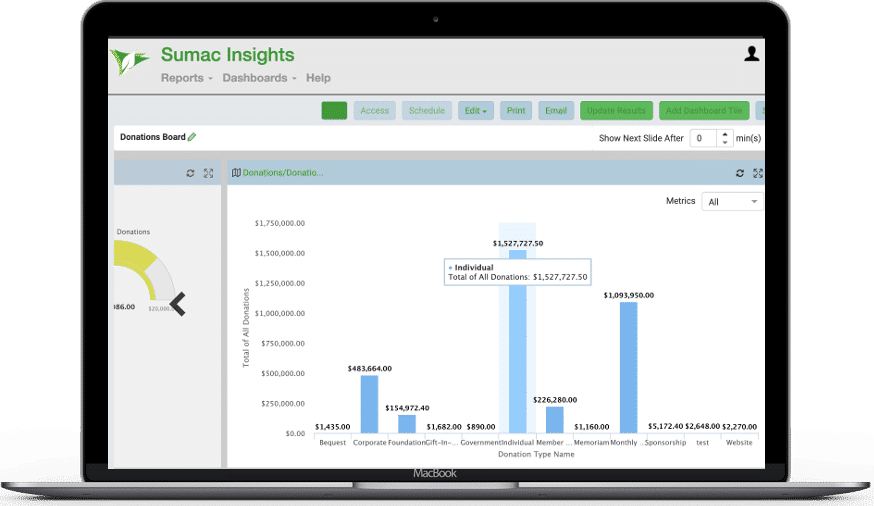 Use Present Mode to show a series of interactive reports to funders, staff, or your board. You can also publish or print reports for grant proposals or your annual report.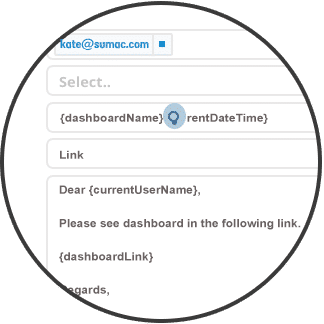 Share Critical Metrics in Seconds
In a few clicks, share any report or dashboard with colleagues. You can also schedule reports to send automatically weekly, monthly, or on a schedule you set.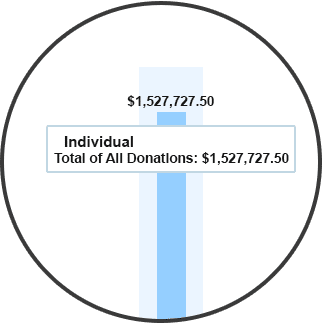 Because Sumac CRM comes with it's own BI analytics tool, you get the freshest data with a live connection to your Sumac database. No complicated integrations or additional fees.
Data Visualization Options
Use maps to quickly see where the majority of donations are coming from, or where your contacts are located.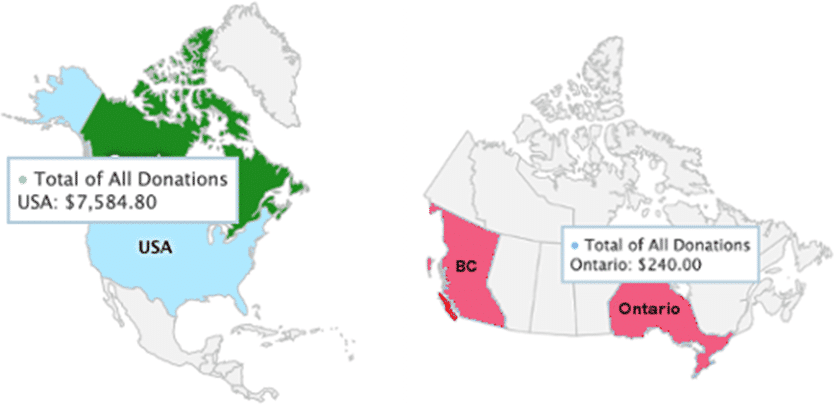 Get a meaningful view of your data with one of 14 chart options, including: pie, line, treemap, heat map, and bubble.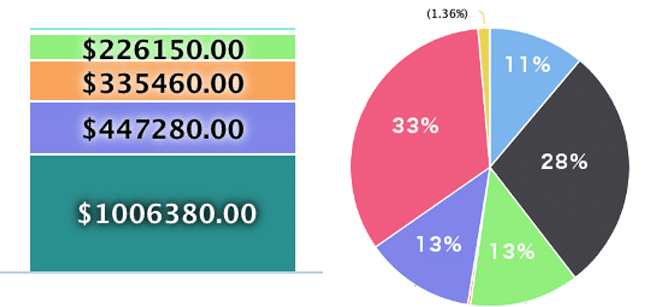 Pay attention to your main key performance indicators with simple linear or solid gauge.

Get a quick breakdown of data using Drill Down and Pivot Grids. Customize column titles and colour scheme.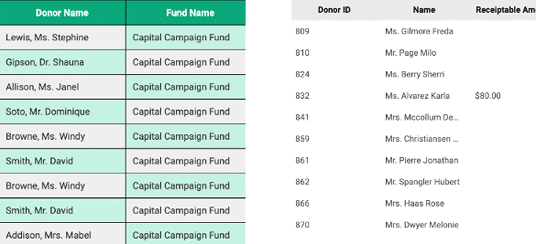 Sumac Insights is currently included free with every Sumac license with Cloud.
If you aren't using Sumac Cloud yet, contact us to upgrade!