The second step in creating a Sumac database perfectly tailored for your non-profit is to choose your Add-on Options. Sumac has more Add-on Options than any other non-profit software. Each piece not only integrates with the Basic CRM, but works together. Choose as many as you like to create a complete solution to manage your entire organization.
Sumac Reminders is a general-purpose reminder and meeting tracker. It also assists your organization in planning, scheduling, and implementing multi-step action plans – procedures that need execution in the right sequence and at the right times. Whether it's soliciting funders, performing membership renewals, delivering client services, or turning potential prospects into significant donors (moves management), Sumac Reminders helps you stay on track.
Get the Reminders Add-on if your organization wants to implement multi-step action plans, or set up reminders or meetings connected to contacts in your database.
Reminders Highlights In Detail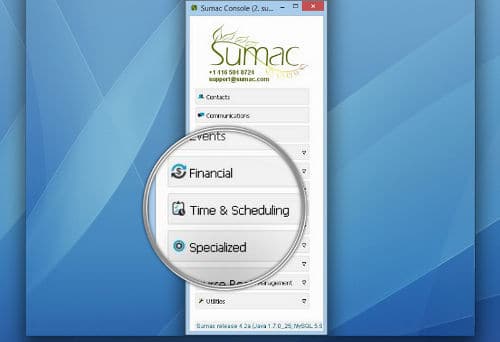 Integrate with Everything
Because Sumac Reminders is built-in, everything is connected. This means you can set reminders for anything and stay on track without using a separate application: – Set reminders for donors to ensure you follow steps for moves management – Set reminders for grants to ensure you satisfy a grant application deadlines – Set reminders for volunteers to ensure licensing and other volunteer skills and qualifications are re-certified when required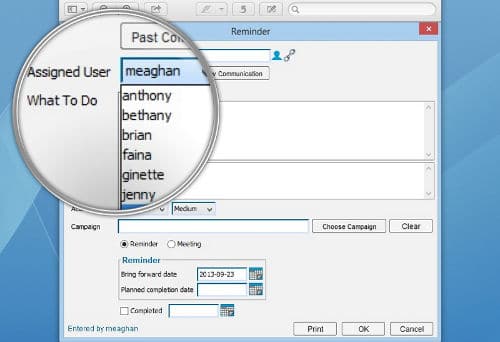 Schedule Reminders For Employees
Want to set a reminder for your co-worker to make an important phone call? Want to set a reminder for yourself to submit a grant proposal? Or maybe you want to set up a meeting with your boss to discuss a proposal. With Sumac Reminders, creating reminders and scheduling meetings with anyone in your database is easy!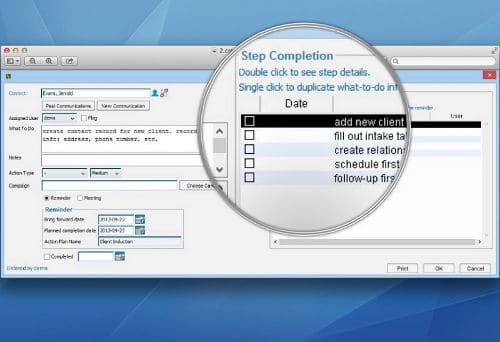 Standardize action plans, defining a series of planned actions needed to accomplish a particular task, for example: – take your prospects along the quickest route from a prospective donor to a major donor or monthly pledge (moves management) – introduce a new volunteer or staff member – track a funding application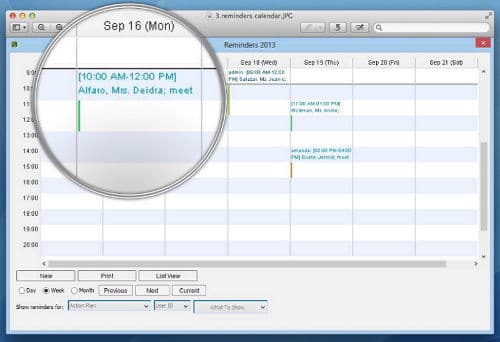 Sumac comes with a built-in calendar, so at a glance, you can see all meetings/reminders scheduled for the day, week, or month. You can also use the calendar to schedule staff and volunteers.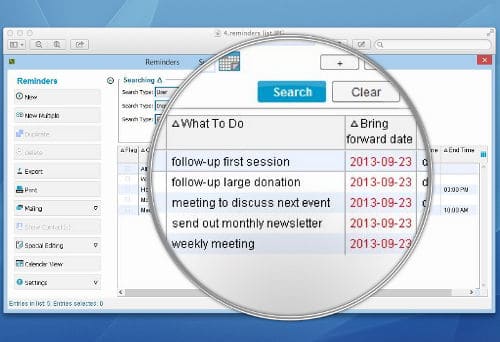 With Sumac, reminders are impossible to miss. Each time you open the database, your outstanding reminders are the first thing you see.