3. We Configure Your Nonprofit CRM
The last step in customizing your CRM is to configure it so it meets your nonprofit's exact needs.
Because every nonprofit is different, we'll make sure fields, checkboxes, drop downs, webpages, templates, payment processing, and reports are all configured with your nonprofit's unique programs and mission in mind.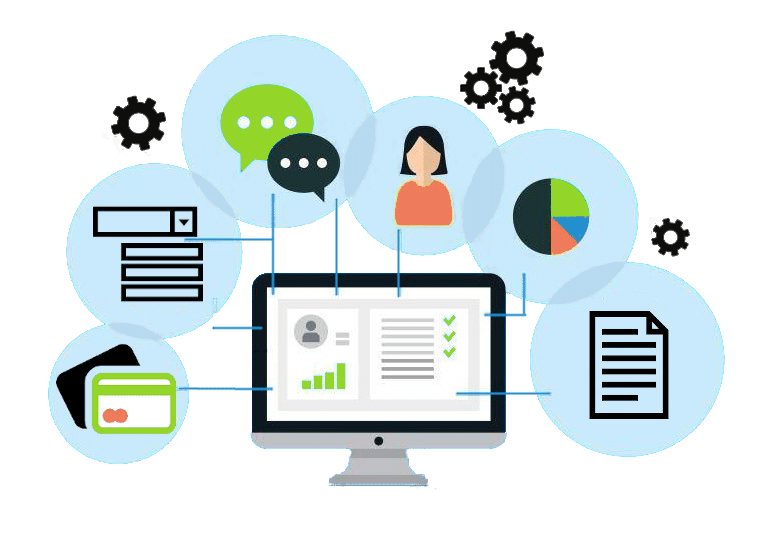 Configure contact types in your nonprofit CRM to categorize the contacts in your database your way. For example: donor, volunteer, client, board member, customer, case worker.
With Sumac nonprofit CRM, you can upload and use your own custom letter and email templates – everything from fundraising letters, newsletters, thank yous, and receipt templates.
Donation webform, and other webforms are also customizable. Our team will customize field names, field placement, and make fields mandatory to meet your nonprofit's needs. The webforms will also inherit your website's style guide, so they match your website's look and feel.
While some systems only allow you to collect a rigid set of information, Sumac nonprofit CRM gives you the flexibility to add your own custom fields, tabs, and drop downs to collect additional relevant information about the individuals and organizations your nonprofit works with.
Customize your Sumac nonprofit CRM to choose who can view, add, edit, and delete information. Define user access levels to choose who can see different segments of your database, or perform key operations, like importing, bulk editing, or making receipts.
Add your own logo and colours to any of Sumac's built-in reports to create personalized, professional looking reports in seconds. Or create and save your own custom ad-hoc reports that you can use again and again.
Configure your database to process payments in-house or online. Sumac nonprofit CRM integrates with both iATS and Stripe. Learn more.  
Sumac nonprofit CRM even offers a completely customizable Add-on that can be used to track programs and data that are unique to your nonprofit. Learn more.


Thanks to Sumac, we now have an easy to navigate, custom database that's tailored to OUR needs.
– 
Community Living Peterborough
Download Your Free Guide on Choosing CRM Software for Your Nonprofit!