The second step in creating a Sumac database perfectly tailored for your non-profit is to choose your Add-on Options. Sumac has more Add-on Options than any other non-profit software. Each piece not only integrates with the Basic CRM, but works together. Choose as many as you like to create a complete solution to manage your entire organization.
Sumac Forms allows you to capture additional information about your constituents either on your website or in-house. Think of a Form like a document attached to a contact's file, not as searchable data.
If you are looking for website forms that collect searchable data in your database, have a look at our Website Integration Service for Sign-up Forms, Donation Forms, Membership Forms and more!
Do I Need It?
If your organization needs to collect additional information from individuals on your website or in-house through questionnaires, applications, or requests, then get the Forms Add-on.
The Forms Add-on Option is automatically included with Course Registration.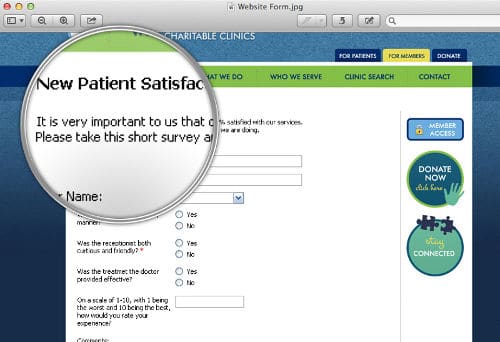 Forms can be filled by you using Sumac, or by your constituents on your website.
Regardless of how it's entered, information in a form is automatically captured in your Sumac database for each contact
Define an unlimited number of different types of forms
Include any sort of data: dates, text, numbers, checkboxes, drop-down menus