Streamline Case Management!
Sumac is perfect for any human service organization, allowing you to track client information, service delivery, and run outcome-based reports!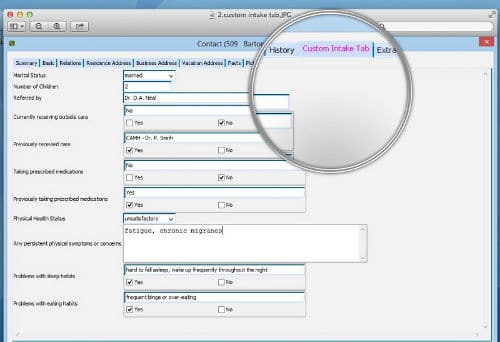 Unlike other systems that have standard fields that you cannot alter, Sumac gives you complete flexibility to define what client information is important to your organization. In a few minutes, change the names of fields, add your own, and organize them into tabs to track the data you need for your organization. No IT staff required!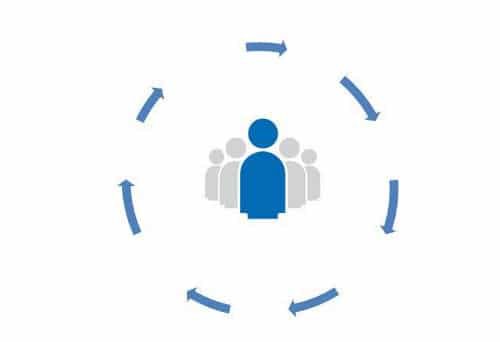 Streamline Service Delivery
Sumac supports the entire life cycle of a client from referral, through screening, risk and needs assessment, service delivery, discharge, re-entry, and aftercare, so you can focus on delivering your mandate.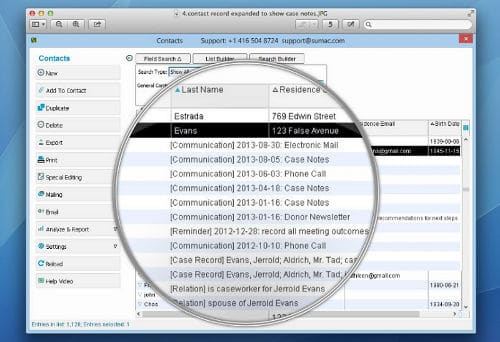 Client Information at Your Fingertips
With one click, see a client's complete history with your organization: when they were admitted, staff members assigned to them, history of treatment, case notes, and any other involvement with your organization. With this information at their fingertips, staff can quickly assess a client's background and entire history with your agency.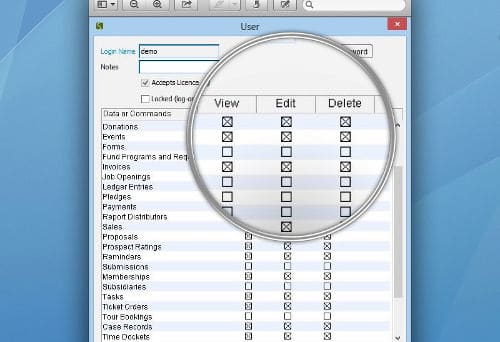 Sumac makes it possible to restrict access to particular types of client information. For example, you may only want case workers to be able to see certain types of case notes, but you want all users to have access to clients' names and addresses. You can even specify, on a per client basis, exactly which users are allowed to see specific types of information.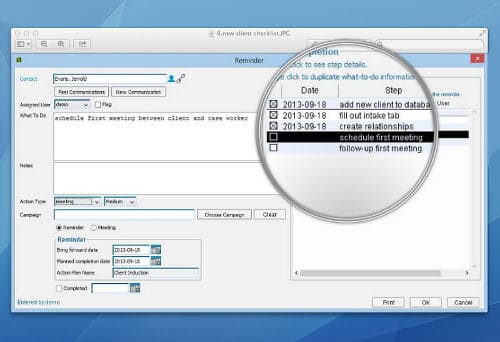 Build Action Plans For Each Client
Use Sumac Reminders to identify client needs and build action plans for services appropriate to each client. Maybe, for example, you want to build an action plan for screening, risk and needs assessment, service delivery, discharge, re-entry, and aftercare. Reminders makes it easy to schedule tasks and also build multiple custom action plans to help you stay on track.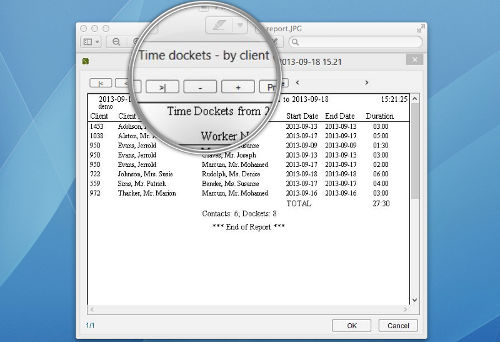 Sumac comes with hundreds of built-in reports, so you can analyze operations and provide reports to external bodies responsible for funding on service delivery, client demographics, and staff time spent with each client. In addition, Sumac supports ad hoc reporting so you can quickly and easily create custom, one-off reports, or export data to other programs.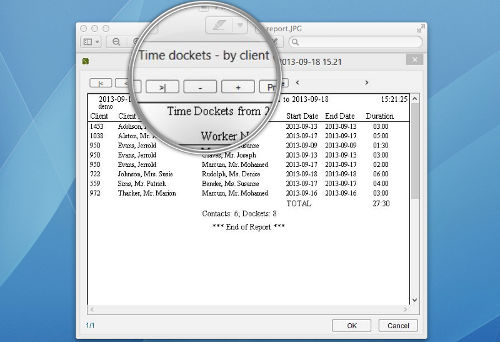 Sumac can also handle the scheduling of work for staff and counsellors, medical, and other staff. You can define tasks, schedule staff members, create reminders, and keep everything organized with Sumac's built-in calendar.
"After doing extensive research on several software solutions, we chose to go with Sumac because it allowed us to keep track of our clients, donors, and volunteers all in the same database."
– Office and Finance Coordinator,
Hospice Peterboroug