1. GiveDirectly is Giving Cash to Americans Suffering During the Crisis
GiveDirectly is a nonprofit that takes donor money and gives it straight to poor people, typically those who live in sub-Saharan Africa. In the last 10 years, the organization has moved $140 million to people in need. The principle behind the charity is simple: Instead of deciding for people in a poor area whether they need a cow or a water pump or a textbook, why not put cash in their hands and let them figure it out?
In recent years, GiveDirectly had branched out into disaster relief in the US, too, with efforts in Puerto Rico following Hurricane Marie and in Houston after Hurricane Harvey.


Now, this nonprofit is sending direct cash transfers to to millions of Americans hard-hit by the Coronavirus pandemic, with family members who have been laid off and businesses to the brink of collapse. 
2. Disneyland Donates Food to Second Harvest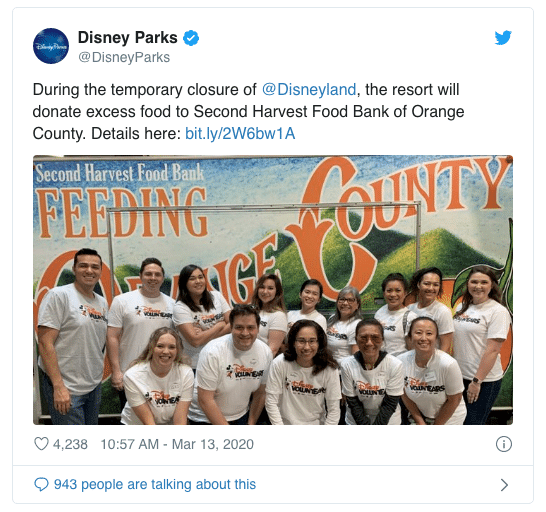 After Disneyland Shut Down, they Donated their food to Second Harvest Food Bank of Orange County, California. The donation, to Second Harvest Food Bank, included dairy, fruit, vegetables, packaged goods and banquet meals. Full story here.
3. People Using #MakeMedicalMasks to Share Sewing Patterns for Volunteers
While the majority of citizens have been engaging in social distancing practises in an effort to curb the spread of coronavirus, many others are finding different ways to help; from encouraging people to donate misused masks or sewing them themselves to asking people to support charities as remote volunteers.
With supplies of masks at a critical low in hospitals around the country, a hospital system in Seattle has turned to the public for help in creating new masks.
Providence St Joseph Health is offering people in the surrounding area kits that include materials to create 100 masks.
"We need to act now to ensure caregivers have the isolation masks they need to do their jobs safely. Anyone with a willing heart and the ability to sew can help us protect our caregivers by sewing masks they can wear on the front lines of the fight against Covid-19."
The hospital isn't alone in its call for help, as many others have turned to social media to request that those who know how to sew create masks for hospital staff.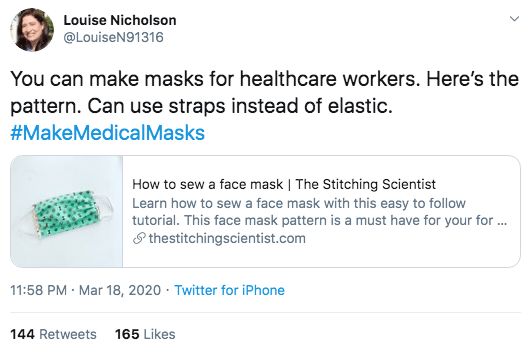 As a result, Americans have formed a volunteer army of sorts with the aim to assist the country in its fight against coronavirus with the hashtag: #MakeMedicalMasks
4. Teen Creates Website to Track Coronavirus Cases
Seventeen-year-old Avi Schiffmann started a website in late December to track coronavirus cases in real time around the world.started a website in late December to track coronavirus cases in real time around the worldRead his story at: tracks coronavirus cases 
Now, the site has been visited by tens of millions, from every country on Earth. It tracks deaths, numbers of cases locally and globally, and provides an interactive map, information on the disease, and a Twitter feed. The resource updates every minute or so, and pulls information from the World Health Organization, the Centers for Disease Control and elsewhere.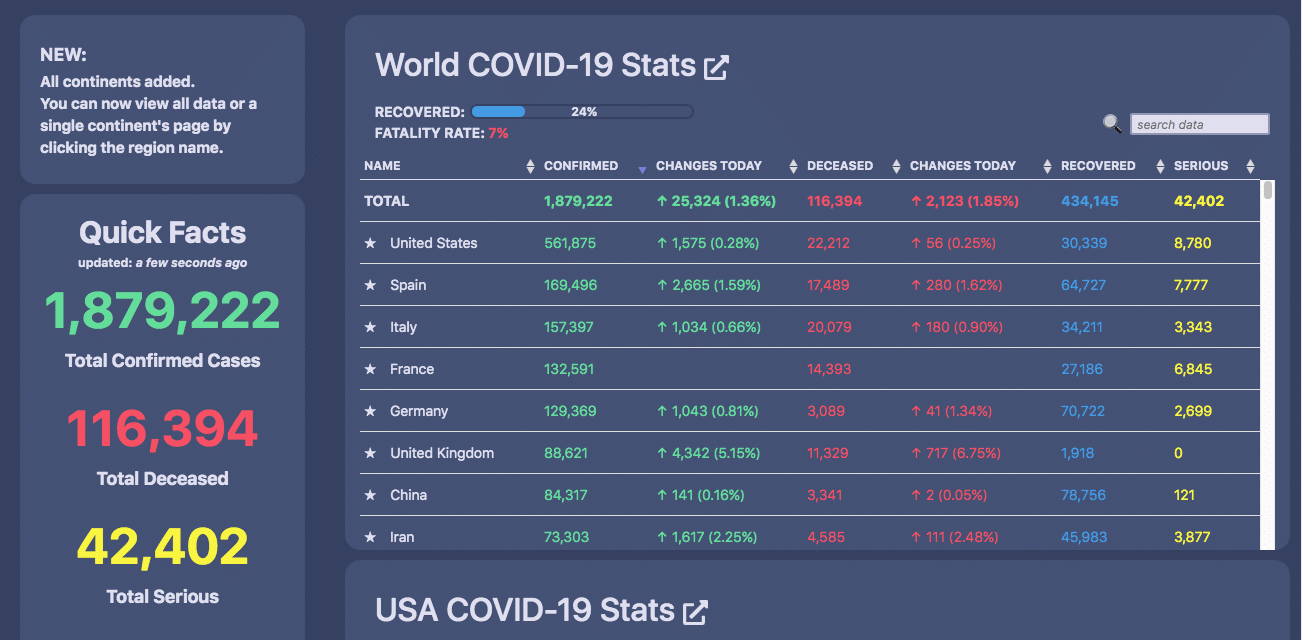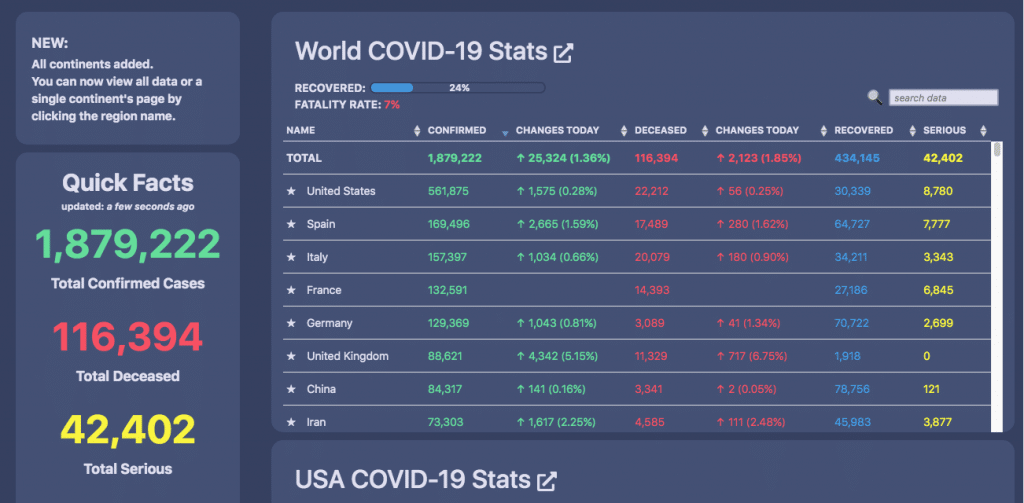 5. Tesla Donates Hundreds of Ventilators to New York
Elon Musk has promised to provide New York with hundreds of ventilators to help meet demand from the growing coronavirus outbreak.
The Tesla chief executive said the first batch of donated machines would be delivered later on Friday.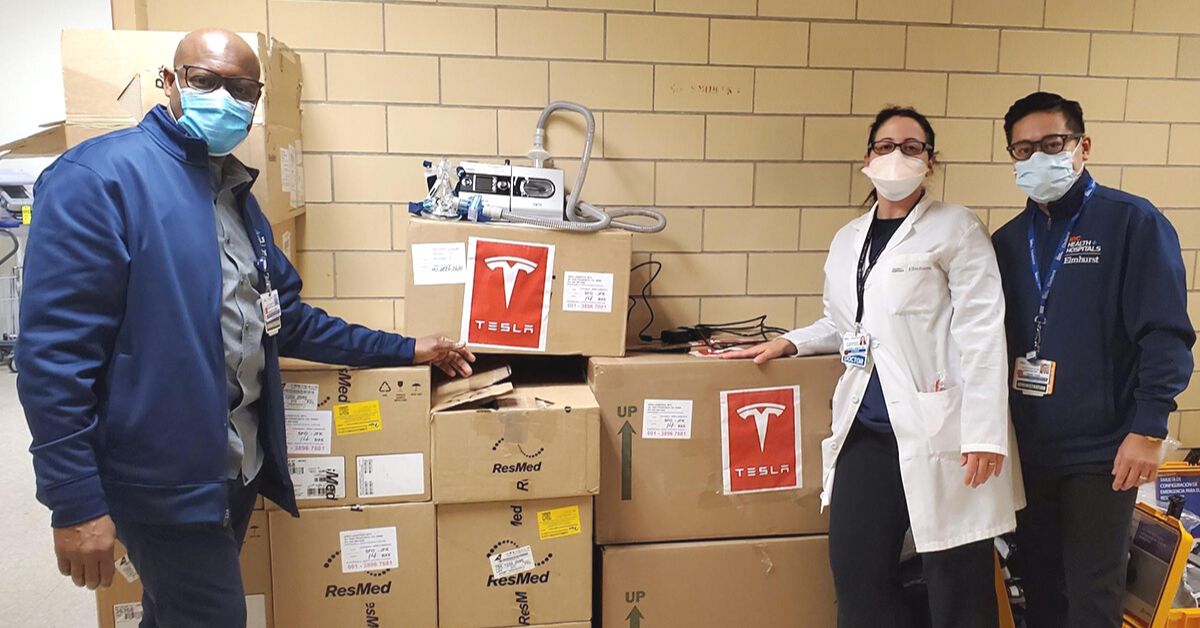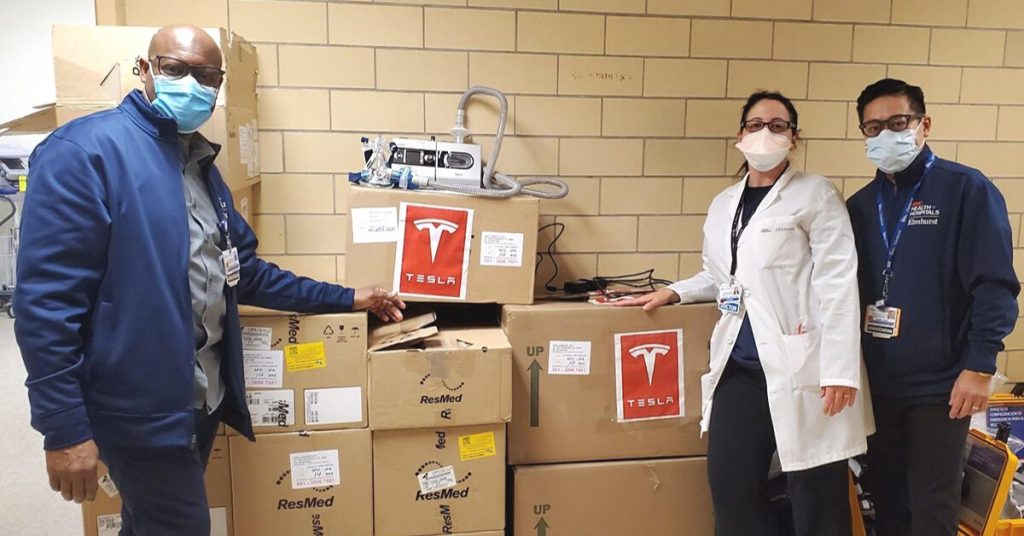 See Complete List of COVID-19 Resources for Nonprofit Here.
Download Your Free Guide on Choosing CRM Software for Your Nonprofit!