If you're trying to attract new donors, then a content marketing strategy might be exactly what you're looking for. In this article we'll guide you through how to effectively use content marketing to grow your reach and donor base.
What Is Content Marketing?
From the Content Marketing Institute:
"Content marketing is a marketing technique of creating and distributing valuable, relevant and consistent content to attract and acquire a clearly defined audience – with the objective of driving profitable customer action."
In the context of non-profits, Kivi Leroux Miller, author of Content Marketing for Nonprofits, says:
"Content marketing is creating and sharing relevant and valuable content that attracts, educates, motivates, and inspires your participants and supporters so that they can help you achieve your mission."
Why Is It Important?
Content marketing helps increase trust, foster community, and grow your non-profit's reach, engagement and conversion.
Non-profits have been doing it for years in the form of annual reports, custom magazines, print or online newsletters, blog posts, articles, success stories, webinars, video, in-person events, social media posts, ebooks, research reports, and email. In fact, 92% of non-profits surveyed in the first non-profit content marketing report stated that they use content marketing as part of their marketing mix.
It's not enough just to put content out there though; you have to do it in the right way, and only 26% of those surveyed said they were effective at content marketing. The reason? "Content marketing for nonprofits is hard because the goals are complicated," says Miller, "Saving the world isn't easy!"
Tips for Good Content Marketing
1. Have a Plan
You know the old saying, "Those who fails to plan, plans to fail?" Well it's as true of content marketing as anything else. Be sure to take some time to develop a comprehensive content strategy that includes the goals you're hoping to achieve, the strategy and content themes, and the platforms you're going to use to increase engagement.
Content themes are specific categories that your content is going to fall under. For example, you could have content themes of donor impact, stories, specific geographic areas, and more. Defining these themes early on will help you to map out the direction your content strategy is going to take.
The platforms you're going to utilize can range from your company blog, to social media, to other content aggregates that include members that resemble your ideal donor.
2. Create Good Content
There are three objectives of content marketing: reach, engagement, and conversion. Consider these when your create content.
Reach
The content you create should appeal to a wide audience, so be sure to know your audience, so you can tailor content for them.
Engagement
The content you create should educate people about your cause while being valuable to them in some way (helpful, funny, informative). Value to them is important, because it helps engage them with your cause – something you would not be able to do if your content focused only on your organization.
Conversion
The content should also always include an effective call to action, whether it is to share the content, learn more, sign up for your newsletter, or become a donor.
To ensure you are on the right track, test what works, and then focus on tactics that bring you closest to your target audience. If you lack time, focus on just one theme, and own it.
3. Get it Out There
Use as many avenues as possible to get the content out there. You can share through social media, with bloggers, in your newsletter, on your website, etc. Be creative and be persistent.
Examples
For examples of non-profits doing great content marketing, check out Mashable's 5 Non-Profit Success Stories to Learn From.
Download Your Free Guide on Choosing CRM Software for Your Nonprofit!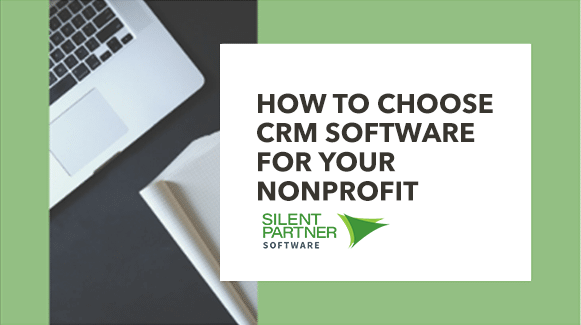 1