While Twitter may not be ideal for every nonprofit organization, it has the potential to be a powerful marketing tool for some. It can help spread the word about a need, your cause, or a particular campaign to thousands, even millions of people. If your organization has decided to take the plunge and give Twitter a try, here are the basics you'll need to know: from creating an account and getting followers to what to tweet about.
Step 1: Creating an Account
When you create a Twitter Account, you'll have to pick a Twitter username and write a bio. Be sure to pick a username that is associated with your organization. We are @SumacTweets. When you write your bio, try to make it short and sweet. You want to tell people what you do and why it's important in a sentence if possible. Here's a good one from charity: water:
"charity: water is a non-profit organization bringing clean and safe drinking water to people in developing nations. http://www.charitywater.org"
The next thing you'll have to decide on is an avatar. Whatever you do, don't keep the default Twitter egg: no one trusts the egg. You'll have to decide whether you want to use an individual's picture or the organization's logo. There are some benefits to both. Often times people feel more comfortable speaking to an individual, but a logo is good for branding. In the end, some organizations end up with multiple accounts – one for the organization and others for individuals associated with the organization.
Lastly, you'll want to choose a background for your account. If you're not too worried about branding, you can get a free background from TwitBacks.
If, on the other hand, you want something more professional and branding is important, you can have one custom made for $89 from TwitrBackgrounds.
Step 2: Follow and Be Followed
Now that you have an account set up, you'll want to start following people. Follow people who might be interested in your organization and from whom you might be able to gain some knowledge and insight. With any luck, they'll follow you back. You can find people using Twitters "Who to Follow" tool or you can find and follow lists of people. There are several websites that group Twitter users into lists, so you can easily find who to follow. "wefollow" is one of them. Don't go overboard with following though. You should try to stay at at 1:1 ratio for who you are following vs. who's following you.
If you don't want to manually follow each person who follows you, there are Twitters tools that will do it automatically for you. Social Oomph is one of them. It also allows you to send an automated message to your new followers. Both of these services are available with the free account, but before using it, here are two cautions:
If you decided to automatically follow people who follow you, you will end up following a lot of spammers and people who are not ideal for your organization. It's inevitable since you are not vetting each one individually.
If you choose to send an automated welcome message, please, please don't send one of these typical auto responses. They are highly frowned upon in the Twitterverse:a) The insincere auto-response: "I'm really looking forward to your tweets." The reaction: Really, you're looking forward to my tweets?! C'mon, nobody's buying that!b) The pushy auto-response: "let's connect on Facebook too." The reaction: But we just connected on Twitter. Wow, you're pushy!c) The typical, boring auto-response that means nothing because we hear it from everyone: "thanks for following me…" The reaction: Ya, ya, ya – You're so in-authentic!
The moral of the story: If you're going to use auto-responses, you have to be creative. Make an impression, share something useful, make them laugh, make them gasp. Here's an example: "this picture is why we do what we do…." and add a link to a powerful picture that shows the people that your organization has helped.
Step 3: Share & Connect
The Tweet and The Hashtag
Let's start with the basics: What the heck is a tweet? A tweet is a message made up of a maximum of 140 characters that can be seen by anyone on Twitter. Each message has a very short lifespan in the twitterverse since there are millions of people tweeting all the time. So, to target your tweets to a particular audience, it's a good idea to use hashtags (#) before your keywords. This allows people searching for these keywords to see tour tweets. Here's what a tweet with hashtags looks like:
"One in eight people on the planet drinks water that's likely to make them sick link
#socialchange #charity #philanthropy"
Making the Most of Tweeting
The above message is a great tweet. It helps people understand the cause without being too self-promotional. That's really what you want to aim for. Tweet to add value to the conversation. Don't tweet about how much you need a coffee, what the weather is like, and how you are happy that it's Friday. Instead, teach people about your cause, help them, and inspire them with quotes and stories. And, once in a while, throw in some tweets about your organization: tell them about a fundraiser, share stats, pictures, or ask people to sign a petition.
Twitter, after all, is about engaging, sharing and being part of a very big conversation. It should not be entirely self-promotional and it should not be one-sided. With that said, spend time listening to what others are saying and responding to them. Here is what a response to another Twitter user looks like:
"I think that's so important @Username!"
Or if you like what they said enough to share it with all of your followers, you can Re-Tweet (RT) it. This is what a RT looks like:
"Great one! RT @Username Be the change you wish to see in the world. ~Gandhi"
The main point is to engage. This where the true value of Twitter lies. Experiment and see what works for your organization. If you're looking for a little inspiration, check out Mashable's 26 Charities and Non-Profits on Twitter to see what they're up to.
More Useful Twitter Tools:
Twuffer Allows you to compose a list of future tweets and schedule their release.
StrawPoll Allows you to create your own poll. It's the coolest way to follow the opinions of people on Twitter.
Twitterfeed Allows you to Post your RSS feed or to Twitter automatically. This works great if you have a blog or use Google Alerts.
Download Your Free Guide on Choosing CRM Software for Your Nonprofit!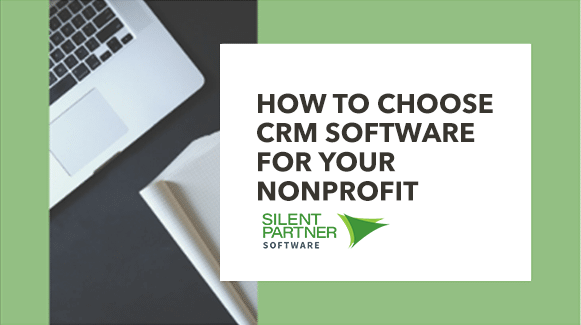 1,2,5