By: Cassandra Steele, online fundraising and digital marketing communications professional.
The Google Ad Grants program offers nonprofit organizations $10,000 USD in Google search advertising each month.  If you haven't signed up for Google Ads Grant, you can find everything you need to know here: Google Ad Grants for Nonprofits: Everything You Need to Know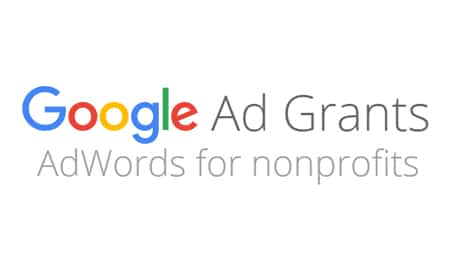 If you're already signed up with the Google Ad Grants program, but you're not sure how to get the most out of your account, you're not alone. The majority of nonprofits are not using their Google Ad Grant accounts to their full potential — using just $330 of the $10,000 available.
Here's how to change that and get the most from your Google Ads grant:
1. Consider Hiring a Google Ads Expert
If you have the in-house expertise, or feel confident you can achieve #2 – #5 below without expert help, go ahead and skip this.
On the other hand, if you don't have the expertise, or the time to spend learning Google Ads and experimenting to see what works,
it might be in your best interest to hire a Google Ads expert
to set up and monitor your Google Ads.  If you're on a tight budget, consider looking for an expert on 
Fiverr
. It will cost about $150 to setup a Google Adwords campaign.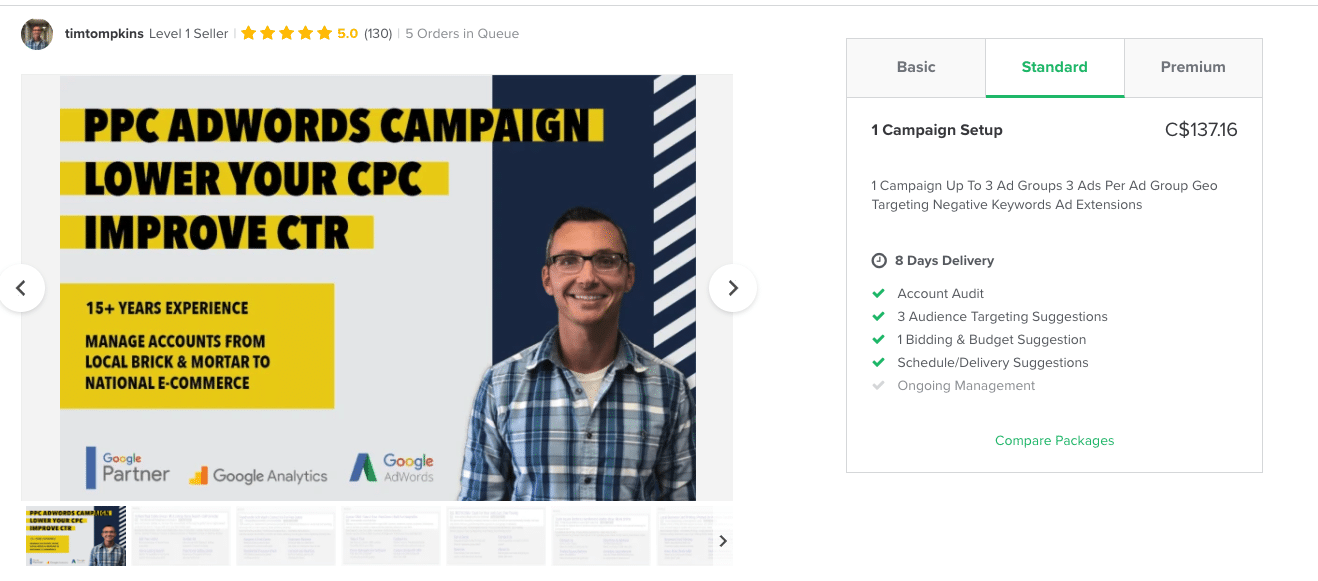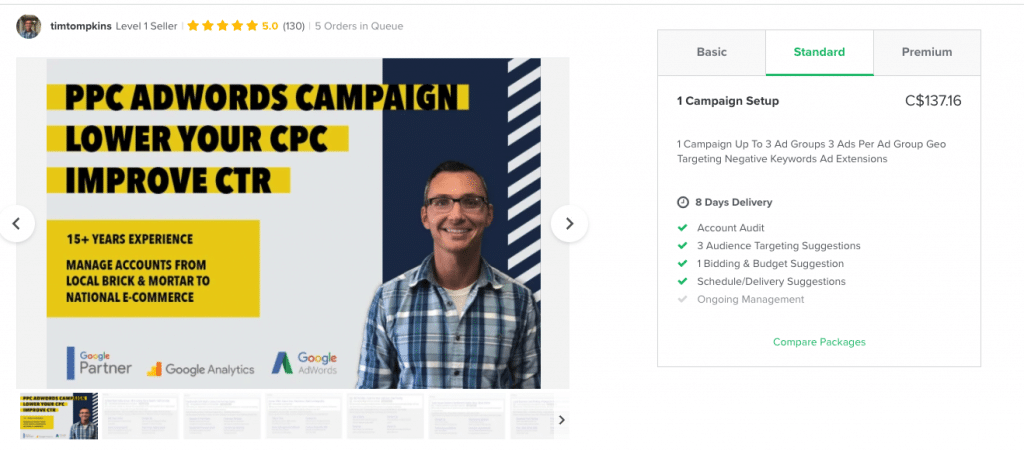 If you've got a larger budget, and want more dedicated support, consider a company like 
this one
 or 
this one
 who are dedicated to helping nonprofits with Google Ads. Regardless of whether you hire an expert or not, the rest of these tips will still help you get the most out of your Google Ad Grant!
2. Improve & Maintain Click-through-rate
As part of the eligibility requirements of the Google Ad Grant program, you must maintain a 5% click-through-rate (CTR) in your account. This may not seem like much, but when you consider that the average click-through-rate for search ads is around 2%[3]  this can be a challenge to maintain.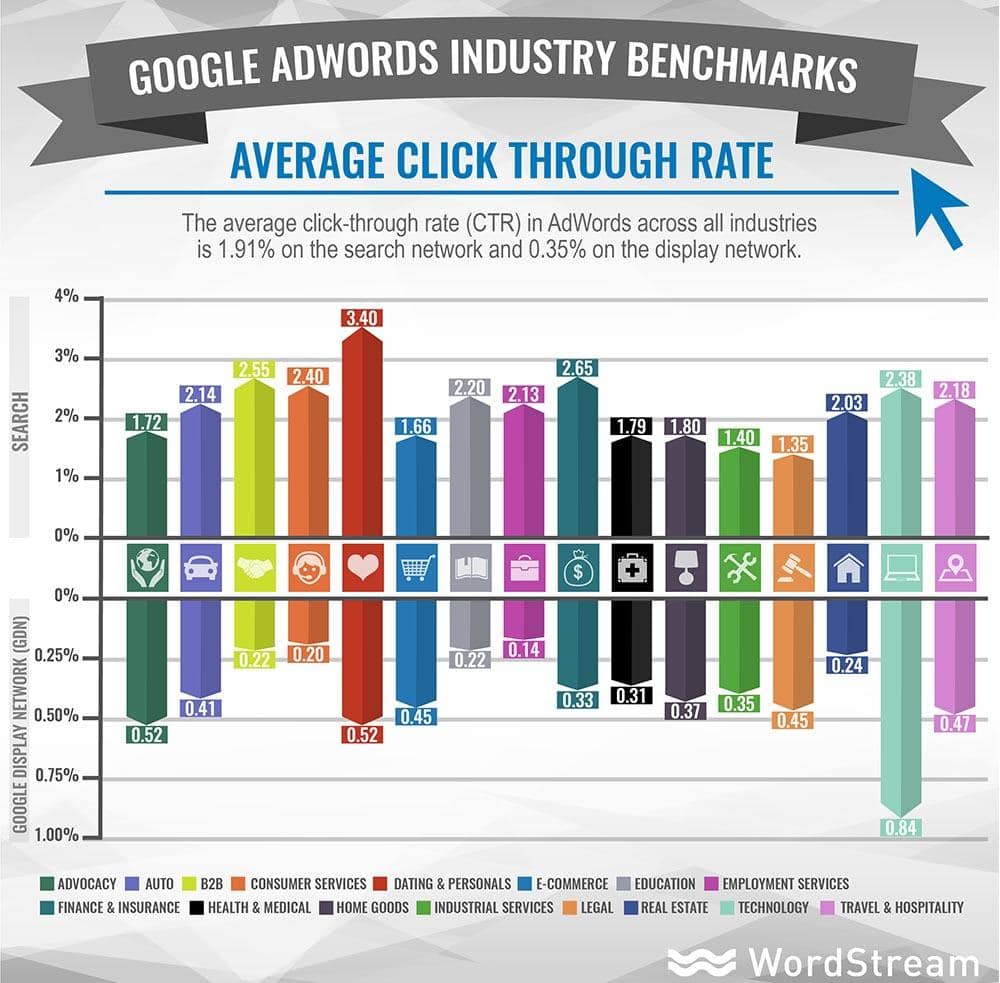 Ensure relevance
The biggest factor that determines if a user is going to click on your Google search ad is how relevant it is to what they are looking for, to the keywords that they've typed in.
For example, if someone searches "animal nonprofit tips for pets adoption" they are looking for helpful tips about adopting a pet. If you are targeting these keywords, but using an ad like this:

Then the user is not likely to click on this ad, it is an animal charity, but it's not about adoption. This would be a much more effective ad:

These more popular and relevant ads with a higher CTR will help support your ads that have a lower CTR, like donation ads, so you can still use your Google Ad Grant account for those ad types.
Consider single keyword ad groups (SKAGs)
A SKAG is an ad group for only one keyword, this allows you to match the ad copy exactly to the keyword
Set up an ad group with one keyword in it and write your ad copy so the keyword appears in the headline
This is an example of a SKAG for the keyword "Tips for animal adoption":

The exact keyword appears in the headline of the ad.
SKAGs, have been shown to improve CTR which is great for your Google Ad Grant account. It has been questioned whether SKAGs are still a viable strategy with some changes that Google has implemented. However, in some cases, you may want to consider using SKAGs in your Google Grant account to raise your CTR.
3. Drive More Traffic
To use up more of your $10,000 you need to be showing a lot of ads, so make sure you have a variety of ads with different landing pages, and that you are targeting all relevant keywords.
Look at your website
Your website is a goldmine of great destination pages for your Google Ad Grant search ads.
Find your most popular pages and set up keywords and ads for these pages
These are likely to be information related, especially if your nonprofit that offers helpful resources
Make sure your ad copy closely matches the keywords and the content of the page to ensure relevancy
Use the keyword planner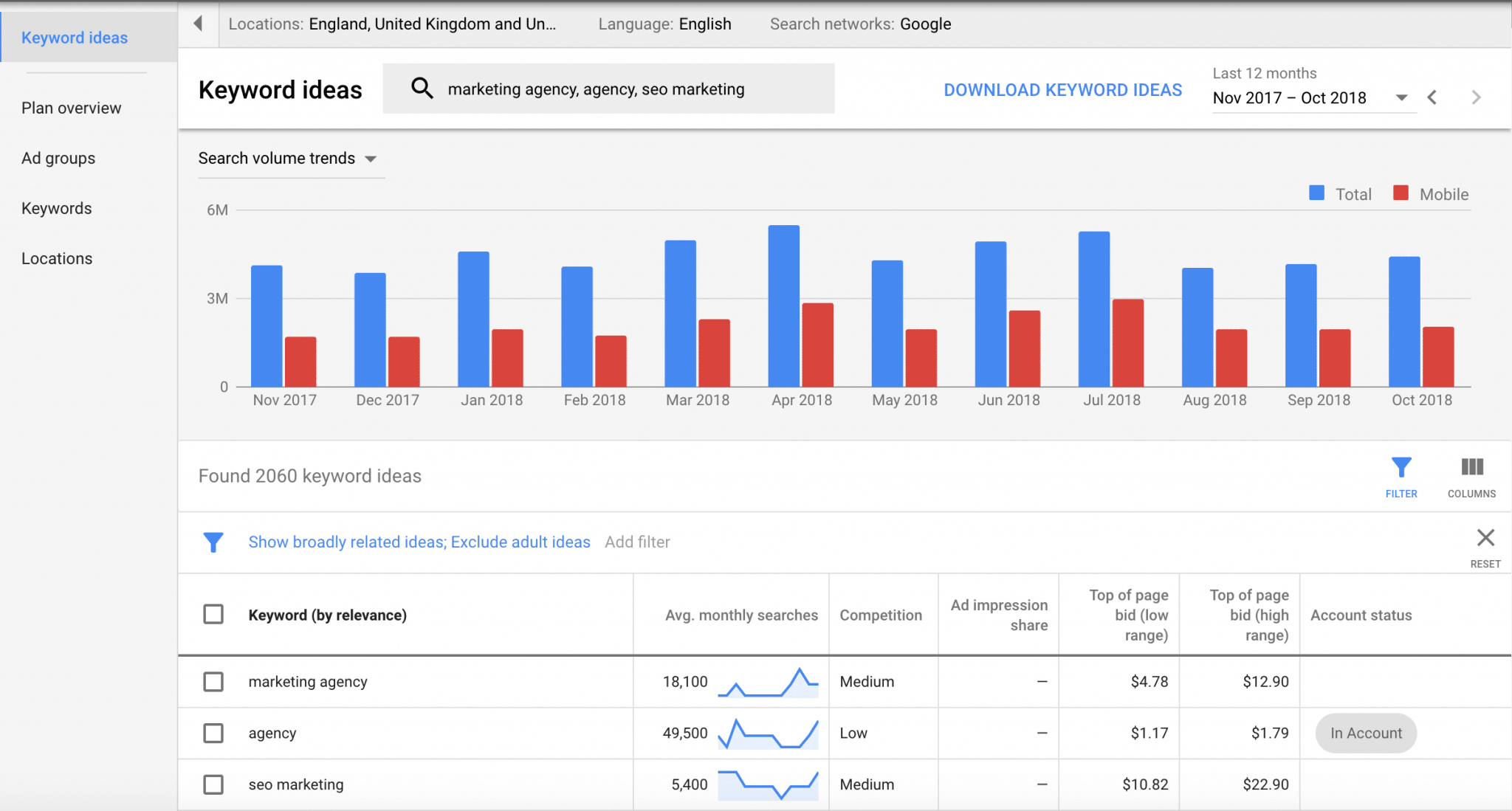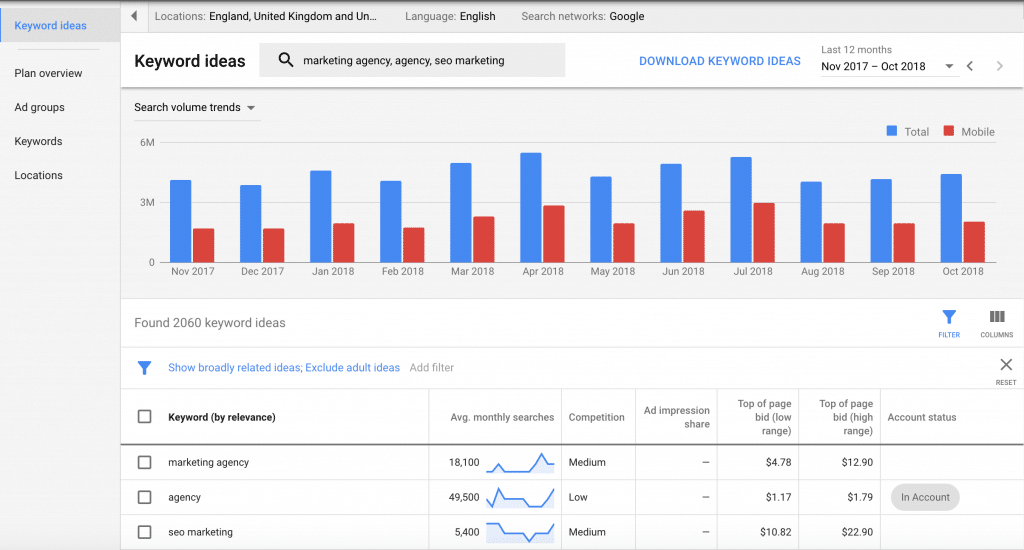 Google offers a keyword planner that can be used to choose keywords for your Google Ad Grant search ads.
Research keywords related to your nonprofit
See search volume and performance for keywords
Inform your strategy based on these insights
4. Use Google Grants to Convert
A lot of the strategies we've covered have focused on engagement and traffic, but of course, nonprofits using the Google Ad Grant program want to use it to drive revenue.
Include donation ads and ads for other fundraising programs like events
Especially while you have special campaigns or direct mail pieces in the market
Only use direct call-to-action ads with highly relevant keywords like "donate to ABC charity" otherwise you may see a low CTR or low relevance score
Getting the most out of Google Ad Grant when it comes to donations actually depends more on what you do on your website than what you do with your Google Ad Grant account. Make sure your website is set up to convert Google Ad Grant traffic that isn't donation related.
Donate button in your website header
Include a call-to-action on information pages that stresses the impact of donations
Fill your site with donor-centric impact information that shows the importance of giving
5. Optimize
When it comes to getting the most out of your Google Ad Grant, optimization is the best thing you can do. Optimization is the process of making your Google Ad Grant search ads run more efficiently over time, by analyzing what is working and applying those learnings to what is not working.
Here are a few ways you can optimize your Google Ad Grant campaigns:
Turn off ads with low CTRs. If your struggling to meet the 5% CTR threshold, turn off any ads or ad groups with low CTRs
Check the relevancy score and the quality score of your Google Ad Grant search ads and keywords
Make sure your ad groups and ads are up-to-date with your website content
Analyze the trends in your Google Ad Grants account
---
Download Your Free Guide on Choosing CRM Software for Your Nonprofit!