New donors have little or no knowledge about your charity or organization so you have to capture their attention so you can tell them about it.
Here are two techniques to consider.
1. Use An Element of Surprise
Education Wife Assault (now called Springtide Resources), a charity that helps prevent woman abuse through education, created a package that did this very well. They had a very limited list and no experience with direct mail so the creative was crucial.
The envelope caught your attention first with the line: "You can help to ease the pain because…" When the packaged was opened up, it read "BANDAGES ARE NOT ENOUGH," it added an element of surprise with a band-aid that falls into your hands. The additional element conveys a simple message that is loud and clear when it comes to domestic violence.
The copy went on to say: "Bandages alone cannot cover the bruises, pain or suffering that abused and battered women endure. They cannot cover or hide the agony and emotional turmoil that abused women are subjected to constantly. They cannot cover the terror in which women and their children live. They cannot cover our shame as a society for letting this happen."

This package was mailed to 6,804 new prospects and resulted in an amazing 22% response; the average donation was $58.00.
Direct Marketing is the perfect medium for using a this kind of element because it is the only medium that is tactile. Recipients can interact with a piece and that leaves a lasting impression.
Here's another memorable piece for the Alzheimers New Zealand. They used an eraser as an element of surprise to talk about memory loss and placed a memory stick in the eraser for people to download important things they wanted to remember should Alzheimer's strike them one day.
It was a huge success.

2. Add a Streak of Outrage
Another strategy is to show your outrage. Voice your frustration. Get mad. If you are not passionate about your cause then why should your donors care? Don't just preach social responsibility, but evoke it.
Canfar's package did this very well. Outer Envelope:


Research showed that young people were misguided. They actually believed that there was a cure for AIDS. So, the creative strategy was to combine outrage and to tug at the hearts of the prospective donors – mainly parents.
The letter inside chided the target audience and chastised the parents for not doing more to save their own children.
"What is wrong with us" it said "We teach our little ones never to go with or accept candy from a stranger, but we don't know how to tell our teenagers about the dangers of unprotected sex."
As marketing guru Seth Godin stressed in his book, Purple Cow: "To get people's attention – the key to success is to find a way to stand out from the herd – to be the purple cow in a field of monochrome Holsteins." These two methods do that in spades.
Download Your Free Guide on Choosing CRM Software for Your Nonprofit!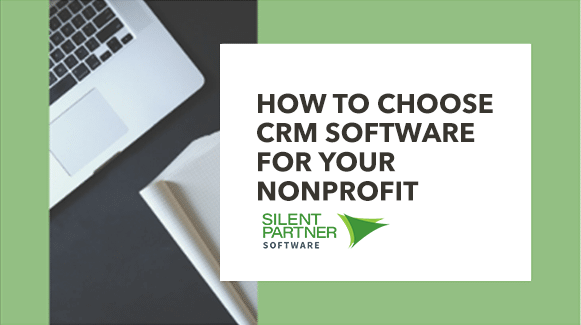 4,2,5