When people think about brands, they most often think about large companies such as Coca Cola, Apple or Virgin. The idea of building a brand might even feel a little uncomfortable to those in the non-profit sector. After all, isn't the mission the most important thing?
But building a great brand for your non-profit is actually an essential component of fulfilling your organization's mission if you want to do it on a large scale.
What is a brand?
A brand is much more than a logo or a cute little jingle (although those things might help contribute to building a brand). A brand is an identity; it's what others think of an organization. Your non-profit's brand will influence people's decision about whether to support it.
Like it or not, your non-profit already has a brand. The only question is, is it a good, strong brand that people with respond to? And what can you do to ensure your organization has a brand that people will like and respond to? Here are a few tips to consider:
1. Be clear about your mission
If your organization doesn't already have a mission statement, this is where you need to start. Your non-profit's identity will, to a large degree centre around what you stand for. Develop a branded mission statement which you can use in your communications.
2. Understand your voice
Since branding is about identity, it is important to decide what kind of voice you want your organization to have and make sure to use that voice in your communications. For example, when you look at larger companies, they have a consistent voice in their messaging – Coca Cola is all about happiness and joy; Apple is about creating technology with simple and sleek design; Virgin is about being cheeky and bucking the status quo.
What kind of voice do you want your non-profit to have? Caring? Professional? Quirky? Choose the voice that suits your organization best and use it consistently. Once you have your voice, revisit your mission statement and make sure it is written in your organization's voice.
3. Bold leadership
Another way to build your organization's brand is to have a recognized leader. CEO's or Executive Directors can build a following, especially if they are well liked or have charismatic personalities. Consider having a CEO blog on your website or having dedicated social media accounts for your CEO to post.
If he or she is a good writer or speaker, seek out opportunities to showcase that. Send op-ed pieces from your CEO to your local newspaper or get them interviews with your local television or radio stations.
4. Impressive Partnerships
Latching on to the brand recognition of influential funders or partners is another way to build your own brand recognition. For example, if a large business or well-known member of your community is a partner or funder, you can use their reputation to influence others to support you.
If you manage to get the support of a celebrity, you can associate your brand with theirs and gain more recognition in your community. Ways to do this include listing your large funders on your website, or having a local celebrity speak at one of your events.
5. Communications
Finally, to have a great brand you must continually be putting out great communications about who you are and what your organization is accomplishing. Website, social media, press releases and so forth all tell a story about who you are.
Your would-be supporters want to know what you are all about. Don't miss your opportunity to tell them!
Download Your Free Guide on Choosing CRM Software for Your Nonprofit!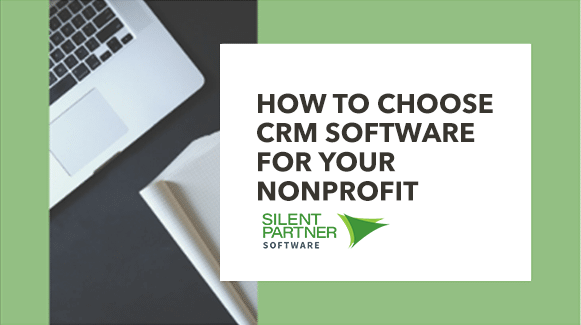 4