Ticketing software is not just for arts organizations. If you host fundraising events, galas, silent auctions, seminars, or educational tours, and currently sell tickets using rolls of paper or pre-printed tickets, upgrading to ticketing software can greatly improve efficiency, and gives you greater flexibility.
If you've decided you need new ticketing software for your non-profit, or you are purchasing it for the first time, this is a big decision!
A box office's most valuable tool is its ticketing software, which can also be used for financial reporting, accepting donations and as a way to communicate with patrons. Needless to say, you want to make the best decision for your organization. This 5 step guide will help.
Step 1 – Put Someone In Charge
Before you get started, put someone in charge of the project. This person should ensure the right people are involved in each step of the selection process.
Tip: There is no need for every person to be involved at every stage. Consider each individual's need to be involved and the expertise they can bring to the process. Then decide how best to get them involved.

Step 2 – Decide on Needs
Before you start looking at options, make a list of what you want your ticketing software to do for your organization: Is it going to be used just for ticketing, or do you want it to do more: manage contacts, memberships, volunteers? Is it just going to be used for in-house ticket sales, or do you want it to also manage online ticket sales?
You'll also want to think about specific functionality that you need. For instance, do you require the ability to allow patrons to make a donation during the sale, or to define season subscription packages? Do you need to be able to produce custom sales reports? Create venue maps? Allow reserved seating?
Lastly, consider your technical needs. How many users should it support? Does it need to run on Windows, Macintosh, Linux, or a combination of these? In the cloud or on your desktop?
Mandatory vs Must Haves
Once you have a list of requirements, decide which are mandatory and which are just nice to have. If a vendor cannot meet your mandatory requirements, they should be scratched from the list – even if the solution is free. You may also want to prioritize the nice to haves. They can be used to decide between the systems that are still on your list.
Tip: While your organization and data needs may be unique, don't assume you need a custom solution. Software development is not for the faint of heart, and it will end up costing you a bundle in the long run. You can easily find an out-of-the-box solution that can be customized to meet even the most unique needs.
Step 3 – Decide on Budget
Once you've worked out what's mandatory and what's just nice to have, decide what you're willing to spend on fundraising or membership management software that meets your needs, and eliminate the systems that are too expensive. Pricing is typically contingent on ticketing sales volume, and the most common fee structure is a per-ticket fee, which can get expensive during years of high sales volume. However, there are still a few vendors that offer flat pricing for their software. With flat pricing, you have the advantage of knowing what you'll pay on a yearly basis. Sumac is one that does offer flat pricing.
Tip: It's important to remember that the price of the software is just one piece, and often the smallest part, of the "total cost of ownership." Ask vendors what is included in the pricing (upgrades, training, hardware, ticket stock, etc.) so you have an understanding of what exactly you are paying for. Many solutions have additional costs for user licenses, technical support, updates, usage, or even additional hardware to support the solution.
Step 4 – Book Demos
Once you have a list of ticketing software that meet your mandatory requirements, and your budget, you should start booking demos to see each system in action.
Tip: Be sure to identify in advance what you want to see, and don't assume that because a vendor says that software can do it, it can. Sometimes, the product is advertised to have a specific feature, but when it comes down to it, it's actually quite difficult, or not possible at all.
Step 5 – Check References
Finally, after you've seen demos of all the systems that meet your requirements, and narrowed your list down to one or two systems, you'll want to check references. Being able to talk to other users will either help you solidify your decision or help you make your final decision between two or more ticketing software options.
For an overview of Sumac Ticketing Software, click here.
Prices start at $20/month flat rate with support, and updates included!
Download Your Free Guide on Choosing CRM Software for Your Nonprofit!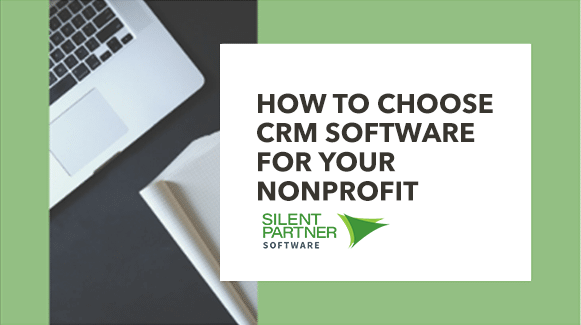 3,2,5