If you process payments or donations, there are two ways you can do it: use a third-party payment processor like PayPal or Network for Good, or get your own merchant account.
The benefit of a third-party payment processor is that it's easy to set up, so you can be up and running quickly. The downfall is that there are additional processing fees, and your organization name may not appear on the donor statement.
With a merchant account, on the other hand, it takes some time to set up. The benefits, however, are that you don't have to pay additional processing fees, which saves you a lot of money over time. Also, funds flow directly to your bank account, and your organization's name appears on the donor's credit card statement.
If you decide on a merchant account, these four steps will help you find the right payment processor for your organization:
Step 1: Identify the services you need
As a starting point, make a list of the services you need from your provider. Consider questions such as:
What types of payment cards do you plan to accept?
From which countries do you plan to accept payment?
How many payment terminals will you need? If all transactions are to be processed through your CRM software, then you don't need any.
Do you plan to accept payments by Internet? This may have an impact on your hardware and software requirements.
Step 2: Identify potential payment processors
A web search will help you find the websites of payment service providers. Consider asking other non-profits about the providers they are using and their satisfaction with their services.
If you are using a particular CRM, consider which payment processors integrate with the solution you've chosen. Sumac, for instance integrates with several payment processors listed here.
Step 3: Review the contract documents of each potential service provider
Points to review carefully to help you make the best decision for your business are:
Whether you will have a single contract with one supplier for all services or whether your package includes services from multiple providers. For example, if you want to process American Express payments, you often require a separate agreement with Amex as well as with your payment processor. Sometimes there may be additional banks involved.
All fees. There can be monthly fees, transaction fees, fees for special types of credit cards, and fees for transferring funds to your bank account.
Balance that you are required to maintain in your reserve account for settlement, if any.
When you will receive funds for the credit and debit card transactions processed on your behalf. Typically, merchants receive the funds one to three days after the transaction date but merchants that have had bad fraud experience may have to wait longer.
Expiry date and whether the contract is automatically renewed unless you give notice.
How to cancel, what notice is required, and any costs that may apply. For example, would you be required to pay a flat cancellation fee? Are there fees to close the account if you do not renew at the end of the contract?
Step 4: Check Security
Handling payment card information requires you to ensure that the information is secure. Check the PCI-DSS guidelines to ensure that credit cards received by your organization will be adequately protected. This document contains a chapter titled PCI DSS Compliance which discusses this issue.
Download Your Free Guide on Choosing CRM Software for Your Nonprofit!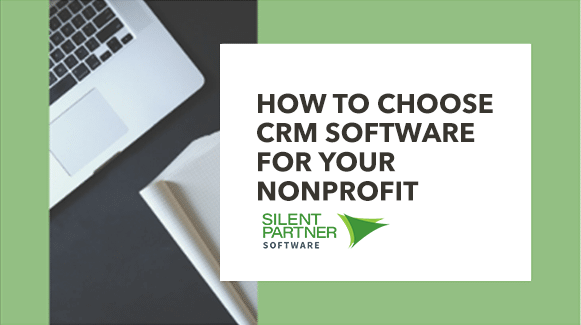 1,5