Creating and maintaining a positive culture in your nonprofit is extremely important. What do we mean by "culture"? To put it simply, it is what makes your nonprofit not only strong but also what makes the environment of the organization unique.
Building a positive culture should be the first goal any nonprofit strives to achieve and this can be done in many ways. This article will provide not only the reasons why it's important but also the methods in which it can be accomplished.
Why is it Important?
Let's look at nonprofits as though they are houses for a moment. Just as it's crucial to build a solid foundation for any home, it is equally important to build a positive culture in any organization. The lack of a strong core would have a domino effect on the rest of the nonprofit and before you know it, your entire environment could be toxic.
Many organizations believe that they can quickly put together a team building exercise and call it a day. This is not the case. So, what CAN be done to ensure you build a strong foundation?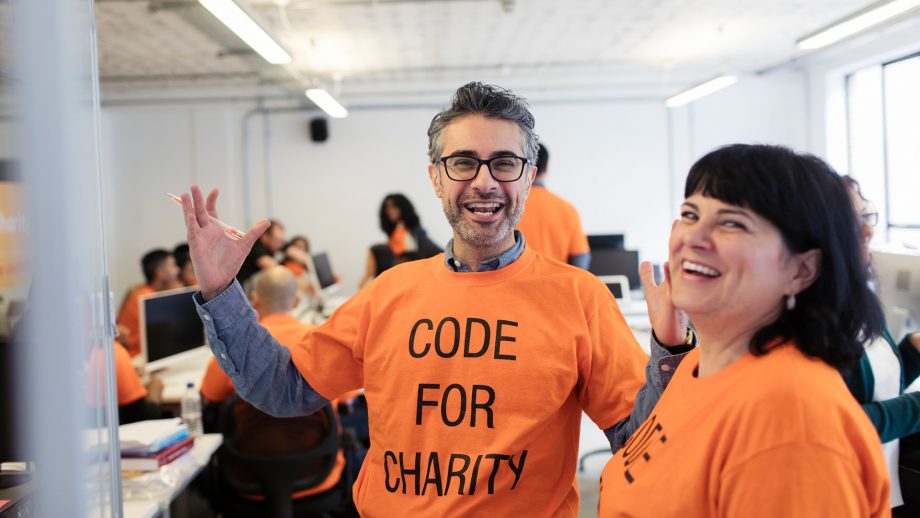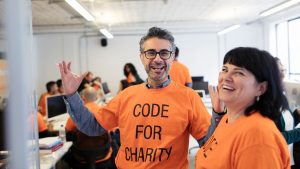 1. Assess the Core Values
First, it is important to know what your nonprofit stands for, the meaning behind what you wish to accomplish and how you want to do so. Once this is done, you should ensure that the other team members are on the same page.
You should ask yourself questions such as:
What is the mission of our organization?
What kind of work environment does our atmosphere create?
Do our team members work cohesively? If not, why? What can be changed?
Are the team leaders accessible? Is there anything they should change to be better leaders?
How are the communication skills? (Not only within the organization but with donors as well)
Who is involved with major decision making, and does the process go smoothly?
Are we constantly working on improving ourselves and our tactics?
By answering these questions, you are able to establish a smoothly run organization and therefore, a successful one. Be sure to go back to these questions on a regular basis to remain consistent. It shows you are devoted to having strong core values, a healthy environment, and your team will appreciate the stability it brings.
As time progresses, things may come up and need to be changed. Perhaps a behavior that worked well in the past has begun to cause problems, or perhaps certain ways of operating have become stagnant. Do not be afraid to make changes. Needing to reassess certain areas of the organization does not mean you have failed. It simply means there is room for growth and that is a good thing.
2. Lead By Example
Once the core values have been identified, don't stop there! It takes time for anything to be built and a positive culture is a prime example; it takes time, dedication and perseverance.
It's important for team leaders to not simply talk the talk but walk the walk, as they have the greatest influence on the other members. They must be the ones demonstrating the proper behavior and work ethic without going back on the morals they have set. If the leaders themselves don't abide by certain standards, why should the rest of the team?
There should be regular team meetings where leaders discuss their roles and how they feel their methods are working. Just like above, there are certain questions you can ask amongst yourselves to get a clear picture of the status of your team, such as:
Are you communicating well with other members of the team?
Have you received any positive or negative feedback from members?
Did you act on the feedback and take it to heart?
Have you experienced any setbacks? What did you do to overcome them?
What have you learned?
Always communicate openly! Your experiences and lessons you've learned can only benefit the others on the team. Perhaps it will help them avoid certain situations, or aids them in a dilemma they are currently facing. The more information that is shared, the better chances there are that it can be put to good use to strengthen morale.
3. Make Members Feel Valued
While leaders are invaluable, nonprofits would not get very far without the other members of the organization.
It all starts by hiring the proper individuals. Their behaviours and morals should naturally align with the ones you have set for your mission. If the workers feel like they belong and their skills are being used in the proper ways, they will gladly work well alongside others to help grow the nonprofit.
There are several ways to make them feel like they are integral to the team.
Make sure they know that you understand they have personal lives. Do not make them feel like this work should take over everything else. Some nonprofits even require a certain amount of time off- which members greatly appreciate.
Eat meals with them, create a calm or fun space for them to take breaks; allow them time to breathe.
Don't force team building exercises. This may seem counterproductive, however there are many times when these exercises simply make people feel awkward and adds stress. Not everyone wants to do every activity, so don't add unnecessary pressure! Grab a quick bite or coffee instead. It's a laid back way of forming a relationship with your workers without any stressful situations.
Create an honest and open environment so they know they can reach out for help or guidance whenever needed. As with team leaders, there should be meetings where the other members take the floor and have an open space to speak their thoughts. Everyone wants to know their opinions and their feedback is welcomed and significant.
Show them ways they have improved the organization. Whether it is in the form of statistics, or showing the ways their suggestions were addressed and used, it shows their hard work is being recognized.
Overall, assess your core values, take the time to ensure leaders are doing the best they can, and make sure the other members know they are indispensable. While these 3 methods may seem obvious, they are nonetheless effective. You only get what you give, and if you work hard at following these suggestions you will see a strong foundation and a consistently positive culture.
About the Author: Sumac is part of the Silent Partner Software family, a company dedicated to providing exception software and services to nonprofits. With over 25 years of service, Silent Partner has helped organizations manage over 3 million donors and contacts across the US, Canada, UK, and Europe. Learn more.
Download Your Free Guide on Choosing CRM Software for Your Nonprofit!