Spreadsheet applications like Microsoft Excel, Google Sheets and Apple Numbers are effective for organizing chaotic data sets, calculating formulas, and creating visual reports. But many nonprofits need better visibility into their donors, volunteers, fundraising campaigns, and events than spreadsheets can offer.
Let's explore five signs it's time to upgrade to a nonprofit CRM.
1. You Need to Share Information Across Your Organization
Nonprofits succeed through the combined efforts of many people with a variety of responsibilities. You can make workbooks, cells, columns, or formulas private on a spreadsheet, but it isn't in the same league as the ease and granularity of how you can allow or deny permissions on an individual or role basis in a CRM for nonprofits.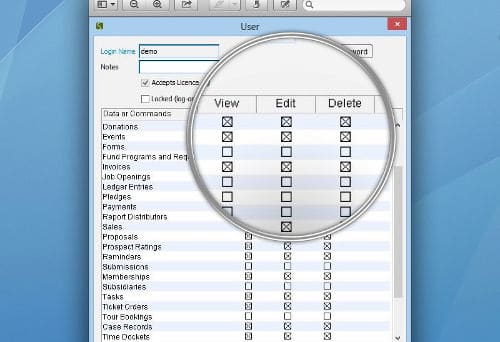 As employees, volunteers, directors and other stakeholders join or leave your organization, providing or withdrawing their CRM access takes but a few mouse clicks. Organizations who run their organizations on spreadsheets often have many shared ones floating around in cyberspace. Permissions can far outlast a person's tenure with a charity, association or NGO.
2. You Need a Single Source of Authentic, Reliable Information
Even though online spreadsheets have an auto-save feature, spreadsheet version control is often painful. Users may download a local copy of a spreadsheet to their desktop, update a few or many cells, and then forget to save the file back to the cloud. An ad hoc meeting is called, a co-worker invites someone for lunch, and suddenly there are two spreadsheets with inconsistent data, especially when it comes to managing nonprofit memberships.
Nonprofit CRMs don't have duplicate versions of critical data, and updates don't get overwritten. Plus, CRMs like Sumac they maintain audit logs of who changes data to meet regulatory standards like PCI DSS 2.0. 
3. You Need Accessibility from Anywhere Without the Administrative Minutia
Spreadsheets are often like administrative quicksand. You can spend hours formatting, fixing, and fiddling with a spreadsheet, yet it still feels disorganized.
If a fundraising manager is at an event and needs to access a donor record, they shouldn't have to scroll up and down columns and across rows of data for the information they need. The search capability of a nonprofit CRM puts information at your fingertips, it doesn't wear them out on your mouse's scrolling wheel.
4. You Want to Add Context and Credibility to Presentations
CRM users can drill down through maps, charts, gauges, grids, and graphs to get the context behind a report. You can add links to spreadsheets to other spreadsheets or web pages, but it won't have the continuity of moving from data visualization to the influential data points behind a trend.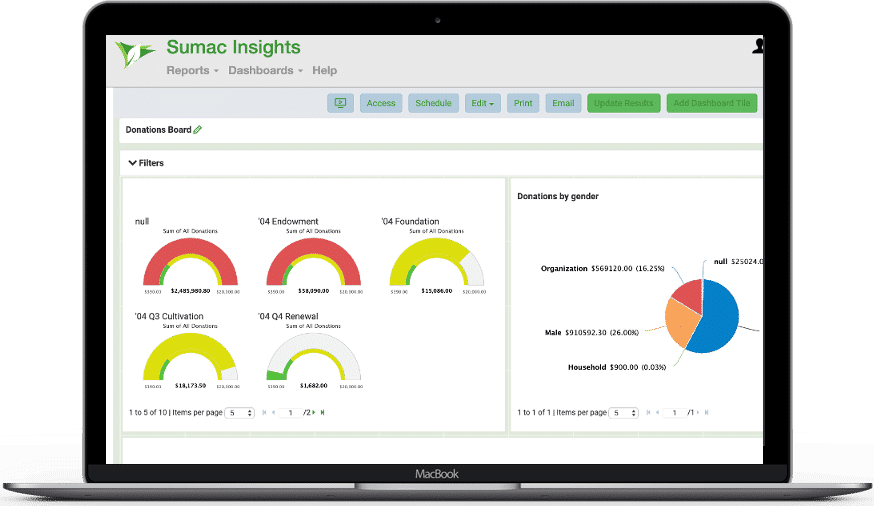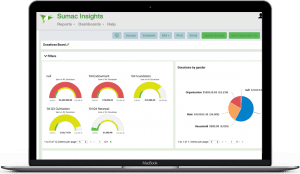 For data like forecast donations or fundraising campaign results, a CRM for nonprofits adds important context and polish. Preparing and uploading spreadsheet data to a CRM application is fast and easy.
5. You Want to See All Constituent Activity in One Place
As nonprofits and associations grow, so do the ways they interact with sponsors, volunteers, community partners, educational institutions, and government entities. Managing multiple spreadsheets for each of these audience segments and interactions on a spreadsheet with them gets really clunky, real fast.
Categorizing constituents and capturing interactions with them is much simpler with a CRM application. Email campaigns, phone calls, social media posts, and face-to-face meetings can be tracked with agility and detail.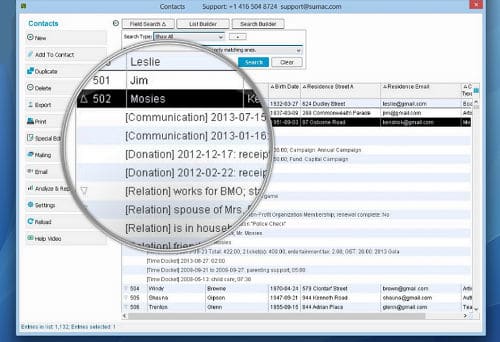 Spreadsheets are often good for a finite period of time, but over time and growth won't scale. What's more, integrating a CRM application with an accounting application like Quickbooks Online or with your public website increases efficiency and reduces duplication of data entry.
Do some (or all) of the spreadsheet scenarios and challenges resonate with you? Are you ready to invest in a nonprofit membership management software and CRM which will accelerate the growth, success, and efficiency of your non-profit?
Learn more in Choosing a CRM for Your Nonprofit: A Complete Guide 
Take a tour of Sumac CRM and get started today.
Download Your Free Guide on Choosing CRM Software for Your Nonprofit!