A recent study by Sea Change Strategies discovered that while donors at the $1,000 to $10,000 level represented only one percent of the total donor population, they were giving more than one third of the total donations.That's a lot! The problem is this "mid-level donor" group tends to be neglected. "Stuck between major gifts and direct marketing," they have fallen between the cracks and are not given adequate attention.
It doesn't have to be that way. In fact, the research offers several suggestions on how improve your middle donor programs to vastly improve overall fundraising at your organization.
8 habits of highly successful mid-level donor programs:
1. Leadership is Everything
"Middle donor fundraising is one of the most overlooked areas by leadership. It's not as intuitive as new donor acquisition. It's not as exciting as a million dollar major gift prospect."


To create a successful middle giving program, executive directors must understand that a functional and philosophical gap exists in the age old non profit donor pyramid, and they must adjust strategies and investment priorities to bridge the gap. This means creating teams whose sole purpose is prospecting and upgrading donors to the mid-level, caring for these donors, encouraging a process of upgrading middle donors to future major donors, and measuring success.
Remember that many middle donors will come to the organization first as low-level donors, so welcoming and thanking low-level donors appropriately should be part of your strategy.
2. It Takes People Power
Having at least one staff member directly accountable for growing and stewarding the mid-level donor program is important for its success. Don't leave them out there in no man's land between direct response and major donors. Without someone to feed and nurture the middle donor orchard, this group will quickly fade away.
3. Bust Those Silos
A successful mid-level giving program borrows the best of direct marketing and major gifts, and adds a little extra.
"It draws on major gifts by keeping the focus on the donor. It provides a sense of exclusivity, access and special status. And it draws on the richer and more sophisticated content that major gifts departments' produce. From direct marketing comes a passion for efficiency and employment of analytics so the program can scale. It is possible to add a personal touch to the donor experience of thousands of mid-level donors and still reap enormous returns, but it requires the analytic discipline of a direct marketer."
4. Attribute This
In the non-profit sector, attribution is a wedge between major donor people and small dollar people. Here's why:
You are in charge of direct marketing. You need to raise $100,000 by the end of the month or your boss will come into your office with a scary stern face. You're planning a major email campaign, but any gift that comes back over $1,000 gets credited not to you, but to the middle donor program, which lives in development.
For a mid-level donor program to work, you have to think outside the box when it comes to attributing gifts. That's what they're doing at Amnesty International USA. Shiloh Stark, Acting Director of Online Growth and Cultivation says,
"Our attribution model is set up to acknowledge the channel in which a first, organic major gift was received —then we attribute subsequent high dollar gifts to our major gifts program, regardless of channel. This way, our mail and online fundraisers are incentivized to recruit and cultivate mid-level donors, and our major gifts team is rewarded with a healthy pipeline."
5. Getting the Content Right
Personal touch in communication with mid-level donors is important. Maintain consistent mailings to keep donors in the loop, but keep the frequency low. Many middle donor fundraisers only send between two and eight mailings a year, and they use postal mail or phone rather than social media or email.
Include news about their gifts at work, and the cause, even if it doesn't talk about your organization directly. One organization reprinted a New York Times article in a cultivation mailing that did not mention them directly but did discuss their cause, and they received $26,000 from donors in response!
6. All We Need is Just a Little Patience
Middle donors require effort and time. Successful mid-level programs take the time to get to know their donors and thank them for their donations. It's worth it to invest some extra time and effort into middle donors, because even if the return is not immediate, mid-level donors are likely to stay for a longer period of time when they are welcomed appropriately.
7. Listen Up
Donors want to feel that they are important to the organization, and this is no different with mid-level donors. Organizations should always take feedback seriously, and there must be a process for feedback to make its way through the organization in order to improve future efforts.
8. The Internet is Not the Easy Button
This is a bitter pill for us digital pioneers to swallow, but the Internet is not the middle donor program easy button.


Kevin Layton, Federal Club Director at the Human Rights Campaign, says:
"Five years ago we thought the Internet was going to change everything. But the challenge I always explain to local leaders is that emailing or reaching people through social media is not going to get them to an event. It's the personal touch that's critical."
The bottom line: Successful middle donor programs are channel agnostic and rely heavily on highly personalized and substantive communications across channels. Good old phone calls, personal emails and note cards will come in mighty handy.
Organizations can achieve successful mid-level donor programs with the right leadership, effort, and willingness to break from tradition. Mid-level donor programs are not always easy, but they will benefit organizations greatly in the long run. For more information and to see the full report, check out The Missing Middle: Neglecting Middle Donors is Costing You Millions.
Download Your Free Guide on Choosing CRM Software for Your Nonprofit!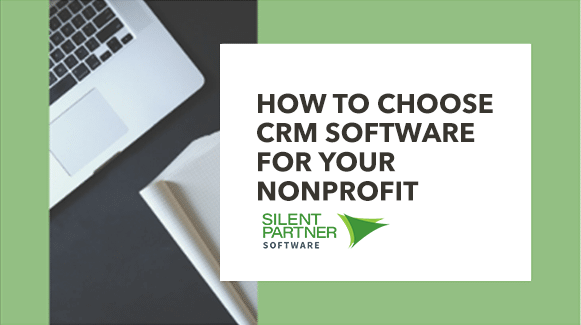 1,2,3,4,5