What Will Inspire Canadian Donors to Give More in 2010 and What's Making Them Leave
Despite still being very much in recovery-mode from the economic turn-down, research reveals that a surprising 66% of donors could be inspired to give more generously this year. But, they have some specific requests from the nonprofits they support.
The research study just conducted by Cygnus Applied Research probed 15,000 donors from across North America, including 7,050 Canadian donors, about their experiences with nonprofits, what their giving intentions are, and what would inspire them to give more. The results are quite telling, giving non-profits clear direction on what to do in 2010 if they want to hold on to their donors and increase giving levels.
While 66% of donors could be inspired to give more, the research revealed considerable frustration with some fundraising practices as well as a shift towards supporting fewer causes this year.[1] How will donors decide which charities stay and which go? Well, an overwhelming 76% of respondents reported a decided shift in their giving to favour charities that provide them with "measurable results."[2]
We had the pleasure of speaking to Penelope Burk, president of Cygnus Applied Research and acclaimed author of Donor Centred Fundraising, about the results of this research. According to Burk, "measurable results are the single most essential thing for donors. If they don't get them, they don't know what they have helped the charity accomplish and, therefore, are not motivated to give again. Nothing is more important than getting this right. It's the key that unlocks the door to sustainable fundraising, regardless of the economy."
The research also provides other clues on how to hold onto donors and increase giving levels. In
the end, Burk offer three pieces of incredibly valuable advice for nonprofits:
Start providing measurable results on gifts at work. 76% reported a decided shift towards giving to non-profits who provide them with this information.

Stop over-soliciting. 68% said this would cause them to eliminate or reduce support.

Communicate up-front how money will be spent. This was important among all respondents, but particularly the younger group. 58% of donors under the age of 35 said that explaining what you intend to do with the money was important in inspiring them to give more generously.
The problem, says Burk, is that "so much of fundraising operates on a mass marketing cycle and
that's not the way to raise money." With donor attrition rates reaching 90% and the high cost of donor acquisition, non-profits should be focussing less on acquiring new donors and more on retaining their existing ones.[3] That's a lot easier to do when you know what they want.
One final piece of advice Burk offers comes from the thousands of comments received from respondents. According to Burk, there were an overwhelming number of negative comments submitted about receiving token gifts, either as an incentive to give or in response to a donation. The problem, she
says, is that while non-profits could measure the positive effects of giving token gifts (the few donors who give as a result), they could not measure the negative effects (the hundreds gritting their teeth in annoyance as they receive yet another token gift that they do not want) and so they assumed it was working.
From a donor's perspective, however, giving a token gift tells the donor "loud and
clear that you did not need the gift they just gave," says Burk, and can be reason enough for some donors to stop giving.
Notes

[1] Burk, Penelope. The Cygnus Donor Survey: Where Philanthropy is Headed in 2010. Canadian Edition. August, 2010. "supporting fewer causes" is one of the changing philanthropic trends of donors at all age levels, with 35% of Canadians identifying this as one of the top five ways in which they are managing their giving differently
today.

[2] Burk, Penelope. The Cygnus Donor Survey: Where Philanthropy is Headed in 2010. Canadian Edition. August, 2010, p.29

[3] Boosting donor retention rate even by 10% can dramatically increase the lifetime value of a nonprofit's donor base. See Boosting Donor Retention Yields Big Returns published by Sumac Research, August 2010.
Download Your Free Guide on Choosing CRM Software for Your Nonprofit!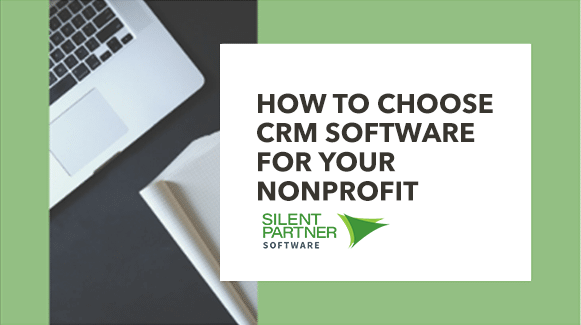 5