A giving day is a one-day fundraising campaign that your non-profit organizes to gain awareness and to raise money to support your efforts. Normally a giving day campaign requires full participation from workers across the organization.
A 24-hour fundraising program can generate excitement for your non-profit. One way to think about it is that your nonprofit has its own day to be in the spotlight and revenue can be sought through coordinated events or activities without you having to worry about competing with other organizations who might be doing the same thing on the same day.
Giving days not only create public awareness, they help rally the board and other supporters to remind them about the importance of fundraising. Here are some important tips to keep in mind as you organize a giving day for your nonprofit.
Develop your team – organizing a good team to run the giving day campaign will determine how successful you will be. Along with development staff, you should bring together key program staff, as well as board members and volunteers.
Plan ahead – setting aside enough time to plan a successful giving day is crucial. Most giving days that generate good results are planned at least two months in advance. Putting together a written plan, including a schedule with tasks and deadlines is a good idea.
Be open – giving days work when everyone involved, including volunteers and donors know you are organizing a special fundraising day. You shouldn't hide that you are putting together a giving day.
Create a brand – the word spreads faster when you create a brand around your giving day. You can do this by coming up with a name for your day that supports your nonprofit's mission.
State a specific goal – setting a specific fundraising goal as opposed to saying, "We want to raise as much money as possible", will ensure everyone is on the same page. It also gives potential donors a way to gauge the need you have, as well as how much they might want to contribute. A clear statement such as, "Our goal is to raise $30,000 in one day to provide food and clothing for homeless youth" is recommended.
Technology is key – today online giving is huge and therefore important to your success. Your online giving platform needs a clean and simple giving process. It should be mobile friendly, send an automated thank-you along with a receipt, be easy to manage, and have instant reporting on the progress of the day.
Think Sharing – communicate to all your partners, volunteers or other ambassadors. Personal sharing is a very effective way to reach new donors.
Engage local businesses – any business support, such as sponsorships can be helpful for your giving day. A media sponsor is a great option since it is an opportunity to have your outreach extended.
Be everywhere – spread the word everywhere you can think of. This includes in social circles, online, through e-mail, traditional media, and word of mouth. Prepare ready to use hashtags, Facebook posts and images, Tweets and even email copy that includes a campaign logo.
During the giving day it's important to celebrate and thank people. One of the easiest and best ways to do this is to thank sponsors and donors publicly on your website and in social media. This can help donors feel as if they count and they are a part of the groundswell of support you are receiving. Your work is not done when the day is over though. You can make a big statement and secure support for future campaigns if you take the time to develop one big special thank you to everyone once the giving day has come to an end. This could be through a Vine video, a graphic that shows what you raised and what you will now be able to accomplish with these funds, or at the very least, a personal note from the head or your organization on your website.
Download Your Free Guide on Choosing CRM Software for Your Nonprofit!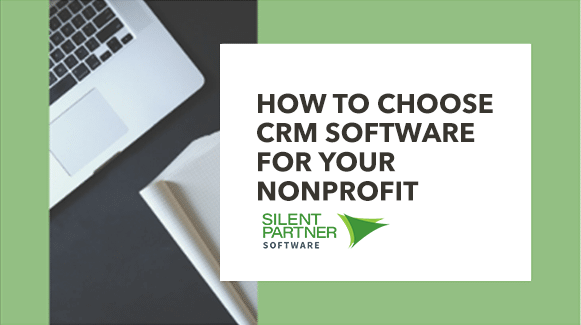 4