Starting a peer-to-peer fundraising campaign is a big undertaking but not reaching your goals instantly doesn't necessarily mean that your efforts were all for nothing. There are organizations that have demonstrated sticking with it and helping a campaign evolve is worth it.
A Small Peer-to-Peer Fundraising Campaign That Exploded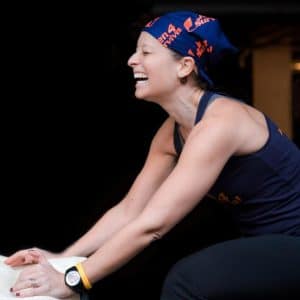 Back in 2004, New York State resident Jennifer Goodman Linn was diagnosed with a soft-tissue cancer called sarcoma. In 2007, she founded Cycle for Survival along with the gym she attended in order to raise money for the fight against rare cancers.
The grass-roots indoor cycling event involved mostly close friends and family- about 200 people. That first year certainly didn't break any records. By year two of Cycle for Survival, Memorial Sloan Kettering took over the campaign and made Jennifer Goodman Linn's gym, Equinox, the official founding partner.
Goodman Linn lost her battle with cancer in 2011 but her husband continued to support the peer-to-peer campaign by sharing his wife's story. At the same time, Memorial Sloan Kettering got to work on marketing the cause. The little peer-to-peer campaign evolved into a national phenomenon.
In a news release dated February 7, 2019 Cycle for Survival announced that they had made history by raising just over 200 million dollars since being founded. More than 700,000 people in 50 states have taken part in the Cycle for Survival peer-to-peer initiative.
What Made Their Campaign So Successful?
In a 2018 online forum, officials from Memorial Sloan Kettering stated that the growth of Cycle for Survival is due to a combination of determined and passionate participants, a strong partnership with Equinox, and dedicated doctors at the cancer hospital. Meanwhile, fundraising experts say that Memorial Sloan Kettering has done an excellent job of building a brand and making participants and supporters feel like they really are making a difference in people's lives.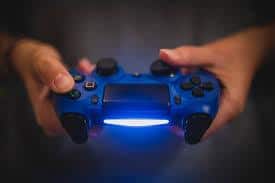 Just as campaigns can evolve, ideas can evolve and thus serve as great peer-to-peer fundraising campaign concepts.
One example of this is walking and cycling for a cause. Instead of thinking about something similar, it can pay off to think of something that is the total opposite of what has been done in the past. Children's Miracle Network Hospitals' Extra Life program began with the evolution of the activity fundraiser. Instead of holding a peer-to-peer that required participants to be physically active, they decided to focus on something that called for inactivity – video gaming. This allowed the hospital to reach a normally elusive audience of supporters (millennial males).
Other Ways That Peer-To-Peer Fundraising Campaigns Can Evolve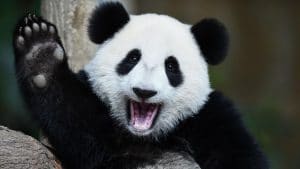 Let's say for instance that your organization has held a peer-to-peer fundraising campaign for several years and it centres around a run/walk. Rather than give up on peer-to-peer because participant numbers went down this year. Why not allow your initiative to evolve into an independent-style fundraising effort.
Also referred to as DIY fundraising, Panda Nation sets a good example. It is the World Wildlife Funds peer-to-peer campaign that allows participants to choose how they raise funds. The idea is to allow people to raise money to make a difference for wildlife in a way that is interesting, fun, and meaningful to them.
People can craft their personal fundraising page in one of a number of categories, including athletic event, community event, or honour/memorial. Offering choice can be motivating and is an approach that has been working for WWF since 2014.
Golf tournaments have always been a popular way to raise funds for organizations of all sizes. The traditional golf tourney turned into a peer-to-peer fundraiser but how about coming up with a way to keep it alive with a twist?
If your peer-to-peer golf fundraiser isn't bringing in the funds it once did, you could make it all about mulligans. Yes, mulligans. You could sell mulligans to players who are participating in the event. A mulligan is a second chance at a golf shot. In most games, golfers are allowed one mulligan per nine holes. However, many would love to have more. These mulligans can be sold before and during the tournament.
These are a few examples of how peer-to-peer fundraising campaigns can evolve and there are many other examples that can inspire you to keep pushing forward with your fundraising efforts. The point is that a campaign doesn't necessarily have to wear out if you are creative and open to tweaking your approach.
About the Author: Sumac is part of the Silent Partner Software family, a company dedicated to providing exceptional software and services to nonprofits. With over 25 years of experience, Sumac has built a CRM to manage your entire nonprofit, no matter what kind of work you do. Learn more.