In the TV show Frasier, hoity toity Niles is depressed because he hasn't received this year's invitation to the "Luau for Lupus" or the "Hoedown for Hemophilia." In Niles' world, anyone who's anyone in high society attends at least a few of these elegant, very visible charity events.
For some organizations, particularly those that are large, well known and well-funded, fancy galas are a wonderful tool for raising funds, cultivating donors, and making the society page of the newspaper.
For other organizations, though, fancy galas are not only too expensive or complex to pull off – they're absolutely inappropriate. When is a traditional gala, fancy auction event or cocktail party not the right choice?
High society events are wonderful if your donors are high society folks. If, however, your supporters are mainly young, bohemian, or not very wealthy – you may be creating problems for yourself by running an event they'd avoid. For example, there's no point in inviting recent prep school graduates to a lovely $200 a ticket event: they just don't have the cash or the interest. In that case, consider a lower cost, more accessible event where grateful alumni can spend a little, have fun with old friends, and not break the bank.
High end events are great, too, if your organization is not specifically focused on the needs of the poor, the indigent, or the otherwise needy. If you're running a home for abused women and children, many people feel donated funds should go to the people you're serving – and not to underwrite the cost of a live band and champagne.
Big, expensive events may be wrong for you, too, if you have to stretch your budget to afford them. The events are intended to be fundraisers – but you're selling tickets in hopes of raising more than your fixed costs. While you can guarantee the costs, you can't guarantee ticket sales or auction income. As a result, you could wind up gambling away your organization's budget on a too-expensive cultivation event.
If you're running a smaller nonprofit, or you're serving a community of people who are not likely to attend an expensive gala, now might be a good time to think creatively about fundraising and donor cultivation events. To get started, consider some key questions:
Who are your donors and potential donors? What do they enjoy, how much money do they have, and what will motivate them to attend your event? If you're the YMCA, you know your donors are likely to care about health and wellness – so a high-profile 5K run might be just the ticket. If you're an art museum, you know your patrons are interested in gallery shows, and might enjoy attending an opening where they can meet, greet and chat with a well-known artist.
Who are you, and what can you offer? If you're a theatrical or musical organization or school, you can offer live entertainment featuring the individuals whose work Is supported by your donors. If you're a research institution, you may want to present lectures by some of your top Ph.D.'s.
What are you hoping to achieve with your event? Yes, you'd like to make some money, but is that your only purpose? Perhaps you're also hoping to draw in new donors, raise public awareness, or thank existing "friends." Under those circumstances, you may want to consider a really unique opportunity or event – something that will attract a wide range of new faces, reporters and donors. Some organizations stage whacky events featuring local celebrities; others offer special foods, wines, viewings, or opportunities for donors.
Whether you shoot to the moon with a high society extravaganza, keep it small and friendly with a beef and beer event, or rent out a climbing gym and have a top celebrity climb the wall. The key is to keep it affordable, appropriate, and fun. If the reality is that a big special event will stress the staff and overwhelm the budget, this may not be the year to get started on happenings. Instead, consider smaller, more affordable fundraising and/or outreach methods.
A few possibilities:
Use the web to reach out to friends and supporters with greetings and thanks for past support. Include a link for additional donations.
Run a low or no-cost event showing off your achievements, clients, students or participants. For this type of event, consider a dance exhibition in your own theater; an art show featuring your own students; an athletic demonstration featuring your own teams; an open house during which donors can see the fruits of their donations.
Put together an online auction, and auction off items for pure profit without the muss or fuss of actually holding a live event.
Remember: the point of a fundraiser is to raise funds, awareness and donorship. If your plans seem to be heading in a different direction, it's time to change course!
Download Your Free Guide on Choosing CRM Software for Your Nonprofit!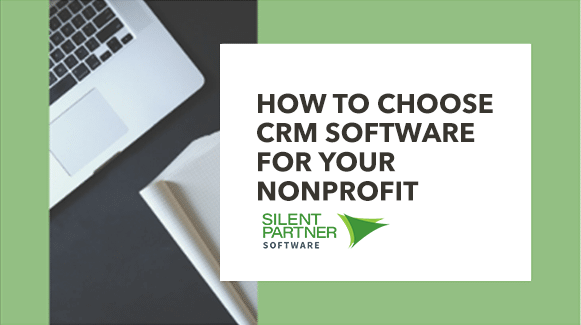 5,2