One of the most neglected programs of any non-profit is the General Fund. Often donors give to the research or support side instead of spreading their gift across all aspects of the organization. Here are six ways to get donors excited about your general fund so you don't have to worry about keeping the lights on.
1. Include Administrative Costs in Your Marketing Messages
As seen in the chart above, The Georgetown Institute for Consumer Research found that repeat donors are likely to give larger sums when they're presented with admin costs as opposed to program-specific asks. This is because donors value transparency more than ever, and want to know exactly where their contribution is going.
Change your social media posts and press releases to explain what percent of the donation will go to specific programs verses the general fund. You might see a bump through language change alone!
2. Show What the General Fund Supports
Now that you've introduced the idea of the general fund through your marketing materials, start showing off what it can buy! We all take dorky pictures around the office when our chairs break or when the interns start, so why not use them for social media fodder? For example, boast about the new office printer and thank donors for helping your volunteers get their schedules on time. Or even better, boast about going paperless and saving both money and the environment!
3. Turn Your General Fund Donation into an Impulse Buy
If your checkout process lets donors select program-specific gifts then advertise your general fund as an impulse buy when they're reviewing the purchase. If a donor is buying concert tickets for $28, suggest they round up to $30 to help keep the lights on.
These little donations add up. Through the Round Up Program and selling $2 pickle jars, Firehouse Subs donates millions to support public safety everywhere – including $200K to the Chicago fire department alone.

4. Tie Major Organization News to Admin Support
If you're already writing a press release that's bound to generate tons of media hits and donations, then why wouldn't you tie it to the general fund? For example, if your founder receives an award, or forms a new partnership, take is an opportunity to direct donors to the general fund. Because it's business-related news, this call to action is a natural tie-in to the story.
5. Get Creative with Corporate Donations
Speaking of partnerships, start brainstorming with businesses around the area. Approach a local plumbing company about sponsoring your toilet paper costs for the year or ask the electric company to donate to your power bill.
Not only does this engage companies to make them feel like they're a specific part of your organization, but they're a natural fit.
6. Create a New Event Around It
When in doubt, throw a party! Try a new fundraiser that engages donors to give to the general fund. Consider holding an auction to spend time with staff – whether it's golfing with the groundskeeper or a mani-pedi with the marketing team. This could work particularly well with animal groups, where donors would "adopt" staff in the same way they adopt dogs and cats in need.
However you decide to boost your general fund, build your development around your specific organization's needs and always make it fun for donors. In a few years, today's quick fix could be your main source of annual general fund support.
Download Your Free Guide on Choosing CRM Software for Your Nonprofit!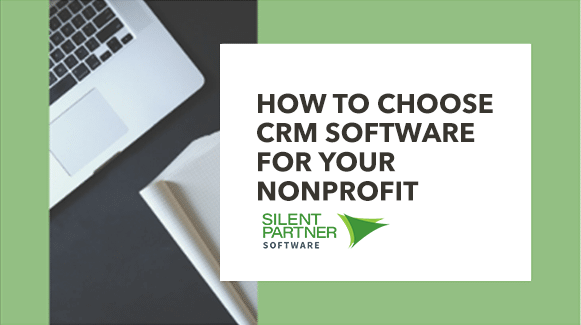 4,2