From the return of the Pumpkin Spice Latte to the Kaleidoscope of colors that autumn foliage brings, its hard not to embrace fall. Many nonprofits host their major fundraising events in the spring, but fall is also a great time of year to raise funds and spread awareness about your cause.
It doesn't have to be hard; it can be easy fundraising when you have good fall fundraising ideas. If your organization is struggling with what to do for a fall fundraiser, here are some suggestions:
1. Hiking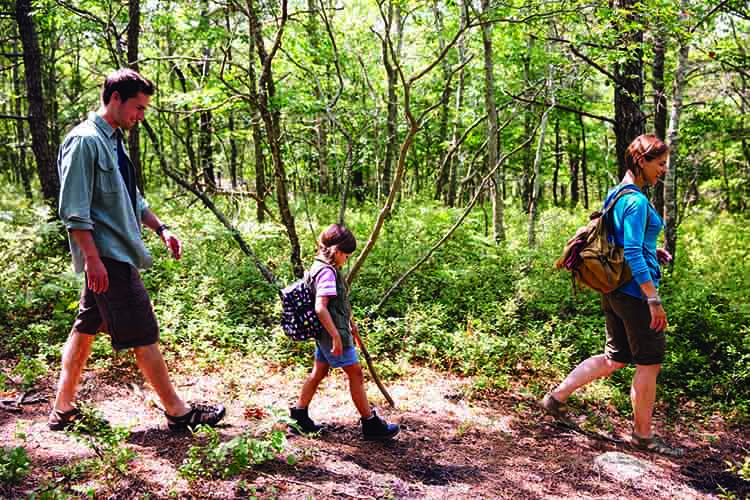 In the United States National Take A Hike Day happens in the month of November, while Canada celebrates International Trail Day in June. It really doesn't really matter when hiking is celebrated, Nonprofits can hold a hike anytime but the fall colors are always a good draw. All you have to do is simply ask participants to register ahead of time. Much like a walk or run fundraiser, this type of fall fundraiser can include sponsors, trail guides, event t-shirts and goodie bags. Hiking in the fall when the colors provide stunning views is a treat no one should miss.
2. Raking
Fundraising for nonprofits has often focused on walk-a-thons, bike-a-thons, dance-a-thons, and of course marathons. A-thon is a term that indicates an event-style fundraiser that can draw individual donations, including small gifts and large sponsorships. While a hike is a great concept to include on your fundraising ideas list, it is best to hold such an event in early fall. If you would prefer having a fall fundraiser later in the season, consider a rake-a-thon. This involves asking for a donation in exchange for volunteers to rake your lawn. You can even have participants set up a raking team and give their group a name, such as The Rad Rakers. Using an online fundraising platform, like Fundful, can help with donation collection ahead of time so there doesn't have to be any door-to-door soliciting.
3. Orchard Walk

The Apple Holler Family Farm held an Orchard Walk every year for 14 years that included a 1-mile walk through their orchard, a tractor-drawn hayride, an apple pancake breakfast, apple picking and the chance to win a variety of donated raffle prizes. Between 2004 and 2018 the Apple Holler MS walk raised over $100,000.
4. Football
The fall season isn't too hot and it isn't too cold so this is why the game of football is mostly played during the fall. Concerns over concussions during football play have not deterred the millions of people across the world that love the game. Part of the reason for this is non-contact football, which is what we suggest for fall fundraising. A flag or two-touch football fundraiser can be a safe and inexpensive way to raise money in the fall for your nonprofit. All you require is a big field and a football. You can charge teams an entry fee, as well as a small amount for drinks and snacks. Since participants will likely have family and friends on site watching the games, it is a great chance for your staff to network and encourage new donations.
5. Zombie run

We can't forget that Halloween is one of the most popular fall traditions. It would be fun to take advantage of this time. A Zombie run, whereby participants dress up in costumes can be a great fall fundraising idea. Alternatively, this can be a run without participants dressing up and you can add some fun by having volunteers wear zombie costumes. These zombies can chase the runners. Think about the visual content this would provide you with. For instance, the photo above was taken at a Zombie Walk in Stockholm Sweden a few years ago. Another twist on this could be a hero run, where you ask runners to dress up like their favourite superhero.
6. Costume Contest
In keeping with the Halloween theme, your organization can also consider how much people of all ages like to dress up at this time of year. A Halloween Costume contest would be easy to set up. All participants would have to do is make a donation to take part in different categories of the contest. You could get a sponsor for the event and/or have local businesses donate prizes. An alternative could be a Halloween costume contest for pets. In 2017, 16 percent of Americans dressed up their pets in Halloween costumes. If you decided to go with the pet costume contest, just find a park where you can gather the animals.
Whether it's a hike, raking, football or some other outdoor activity, holding a fundraiser in the fall can be uplifting for both organizers and participants, especially when comfortable temperatures and beautiful fall foliage are part of the equation.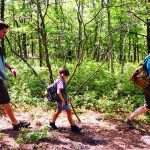 Download Your Free Guide on Choosing CRM Software for Your Nonprofit!