1. Start a Blog
If you do not have one yet, create a blog that is regularly updated with fresh and insightful information. This allows you to have donors and prospects coming back repeatedly to you for new information. Write fresh and relevant stories about your organization, but also topics related to your overall mission or work, which may be in the news.
2. Make Your Donate Button Stand Out
Online fundraising continues to increase. These days, people are looking for an easy way to support organizations they care about when they are motivated. Therefore, make your donate button very easy to find and make it stand out from the rest of your website. This alone will increase your donations.
3. Ask for the Gift
Don't be shy. Sometimes fundraisers are afraid to ask. They may tell wonderful stories about the organization and the work it is doing, but they sometimes find it a challenge to close the loop and ask for the gift. Ask, plain and simple. Donors know that organizations need their financial support, and they are expecting to be asked. Make it a point to ask for the gift and remind donors why they got involved.
4. Get On Social Media
Many non-profits, particularly smaller organizations, do not have a Facebook Page. In order for your organization to be where your donors are, you need to have a Facebook page that is updated regularly. And while you're at it, get your CEO familiar enough with social media that he or she is comfortable tweeting out messages and connecting with people.
5. Leverage Your Board
Oftentimes, organizations are also timid about asking their board to give or leverage their own contacts in support of the non-profit. Staff sometimes worry that they're already asking too much of board members who are giving their time, but serving on a board is a responsibility. It is very difficult to ask for major gifts, for instance, if your board members are not leading the charge in fundraising.
6. Get a Google Ad Grant
In order to get more fundraising dollars, you need to continually be getting exposure. One of the ways to help you obtain that exposure is by applying for $10,000 per month worth of in-kind Google AdWords, which will help you promote your brand and work. Make sure to review eligibility before applying.
7. Make Multiple Videos
Most organizations invest in videos for their non-profit once a year. However, one of the easiest ways to increase your revenue is by continuously telling the story. Producing short videos that are promoted on your website, social media or in e-newsletters is a sure fire way to stay engaged with your donors and remind them why they support you. Tell the stories of those who are being served by your organization in order to have the greatest success.
8. Have a Sense of Humor
Yes, what you do in the non-profit sector is serious, but sometimes showing your lighter side will pay off in increased engagement and revenue. For example, having fun with campaigns, if done in a respectful and clever fashion can engage supporters and encourage them to ask others to join in the fun. A very recent example is the #IceBucketChallenge.
9. Be Bold and Do Something Different
Doing the same thing year in and year out gets boring. In order to break through, you need to be to do something bold and different sometimes. Figure out a new way to fundraise in addition to the tried and true methods. For example, have a dance-a-thon, a shoe fundraising drive, celebrity auction or a movie night for fundraising.
10. Know Your Donors
Invest in a robust CRM like Sumac that allows you to slice and dice information on your donors when you are preparing for different campaigns and appeals. And, always remember the old fundraising data adage, "garbage in, garbage out". Make sure your data is regularly updated and "scrubbed" and establish good protocols for data entry.
Download Your Free Guide on Choosing CRM Software for Your Nonprofit!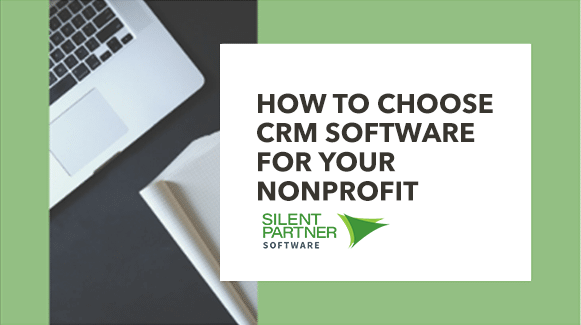 1