What are a board member's appropriate responsibilities when it comes to fundraising?
Here's Gail Perry's list of reasonable, realistic, doable activities that EVERY single board member can do.
Whether they are wealthy or not. Whether they are connected or not. Whether they are introverts or not. And whether they are afraid of fundraising or not. These are jobs for EVERYBODY!
1. Make a proud, personal annual gift.
First of all, every board member has a moral duty to support the organization financially. It just shows that they are putting their money where their mouth is!
If board members (who hold the legal responsibility for your nonprofit) don't support your nonprofit financially, then why should anybody else?
The gift they make can be large or small. But it ALWAYS needs to be a gift each board member is personally proud of making.
Here's Gail's advice on how to successfully solicit your board.
2. Understand your organization's fundraising program and strategies.
Many board members don't understand how fundraising really works today. They need to understand the specific strategies you are using to generate contributions. They need to understand where the money is going and what you are funding.
For example, your board members need to understand the financial profile of your fundraising events. They need to understand the basics of how direct mail works – and how major gifts works.
Then they can support you!
3. Help thank donors.
This is the easiest and most joyful fundraising job of all! It's one of the most important jobs your board can do!
Why?
Because when you spend tons of time warmly thanking your wonderful donors, you bring them even closer to your organization. And because they feel deeply connected to your cause, your donors will keep giving again and again.
The result?
Your board members have helped you create a sustainable fundraising cash flow!
4. Communicate with donors and tell them about your organization's great work.
I think that EVERY board member needs to be able to serve as a Personal Advocate for the cause.
Every board member needs to know their own elevator speech. They need some interesting stories about your organizations great impact in the community. They need a statistic or two that will throw somebody on the floor.
Give your board members training in messaging. Give it to them often. They will appreciate it. And they will spread the word.
5. Help identify prospective donors and open the door with introductions.
When I ask Executive Directors what they need MOST from their board members in fundraising, they say one thing: "I just need my board members to open doors."
And board members would be happy to help if they just had a bit more training and support.
Board members should help spread the word! Train your board members to become "door openers." Make it easy for them. Try by setting up opportunities for them to bring their friends in to volunteer, or to an event or on a tour.
6. Help cultivate donors.
When you start talking about "cultivation," sometimes board members get nervous. But cultivation can really be fun. There are lots of easy jobs board members can do to help cultivate donors.
I particularly like asking them to host tours. Or host small socials or porch parties. Just make it easy and make it fun for them.
7. When appropriate, ask for contributions.
Not every single board member will be good at "asking." Most are not trained in sales or solicitations. They don't understand how to do it successfully at all.
So let the board members who ARE good at it do the asking. And let everyone else support fundraising by doing all these other jobs – which are important too!
8. Support and encourage all fundraising activities and the fundraising team.
Board members need to be generally supportive of all the fundraising activities and strategies. They need to encourage their peers and their staff, celebrate the fundraising team, and cheer them on.
When staff is praised, they will do a much better job. When board members make fundraising important, everyone is more successful, and more dollars come in the door!
9. Ensure that fundraising has adequate resources and support.
What happens when an organization invests in and staffs its fundraising operation? You guessed right – it raises tons more money than organizations with poorly staffed and underfunded program.
When fundraising is consistently staffed and funded – you have long-term success. Let's make sure our board members understand this important point!
10. Attend public events and bring prospects and friends.
Board members need to show up at important events! They actually have an important role – they are official hosts and hostesses!
You need to tell them what your event priorities are — what's essential and what's optional. Then, when they have a clear idea of what you need from them, they can give it to you.
Written by: Gail Perry – non-profit consultant, best-selling author, and speaker.
Download Your Free Guide on Choosing CRM Software for Your Nonprofit!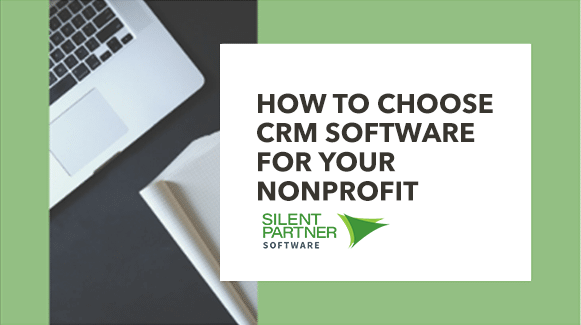 1,2,4